The latest version of our hugely popular mt REMAKE SHEET
is easier to stick and easier to buy.
New materials make it much easier to stick!
Our REMAKE SHEETs are made in Japan with the highest quality
so they can be cleanly stuck and taken off
and you can use them without worry even in rented apartments.
Features
Uses adhesives that are suitable for a variety of materials such as cloth, plastic and wood. It can be applied to and peeled from the materials.
It has high concealment that cleanly covers underlays and it is easy to apply straight to any surface because it has tension. It can also be reapplied easily.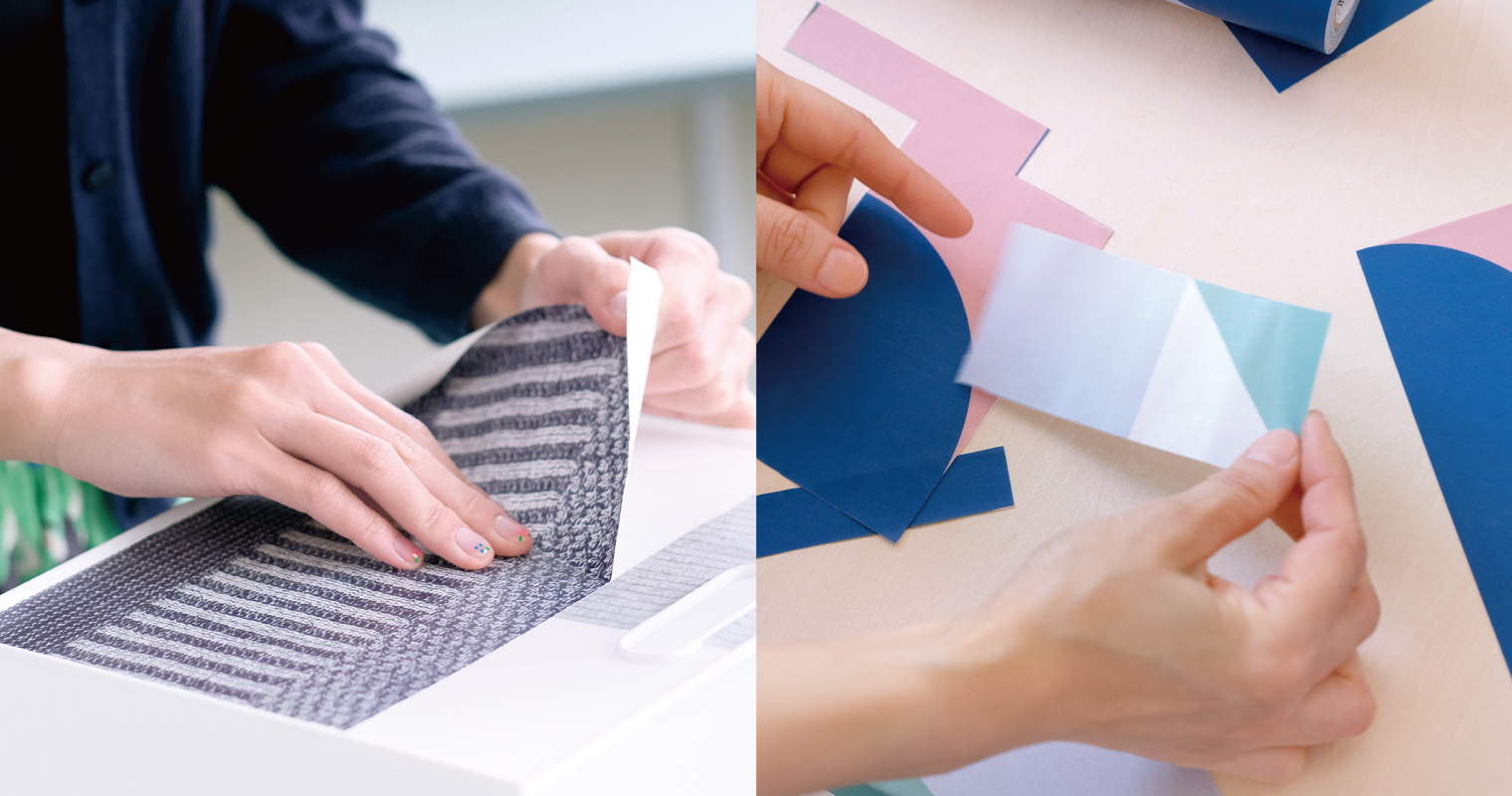 How to Use
If you have scissors or cutters, then you don't need any special tools such as dedicated adhesives.
With a large sheet you can be in complete control adjusting the size.
Because it has a repeated pattern, it's linked together and the designs are suitable for walls, tables and other large spaces.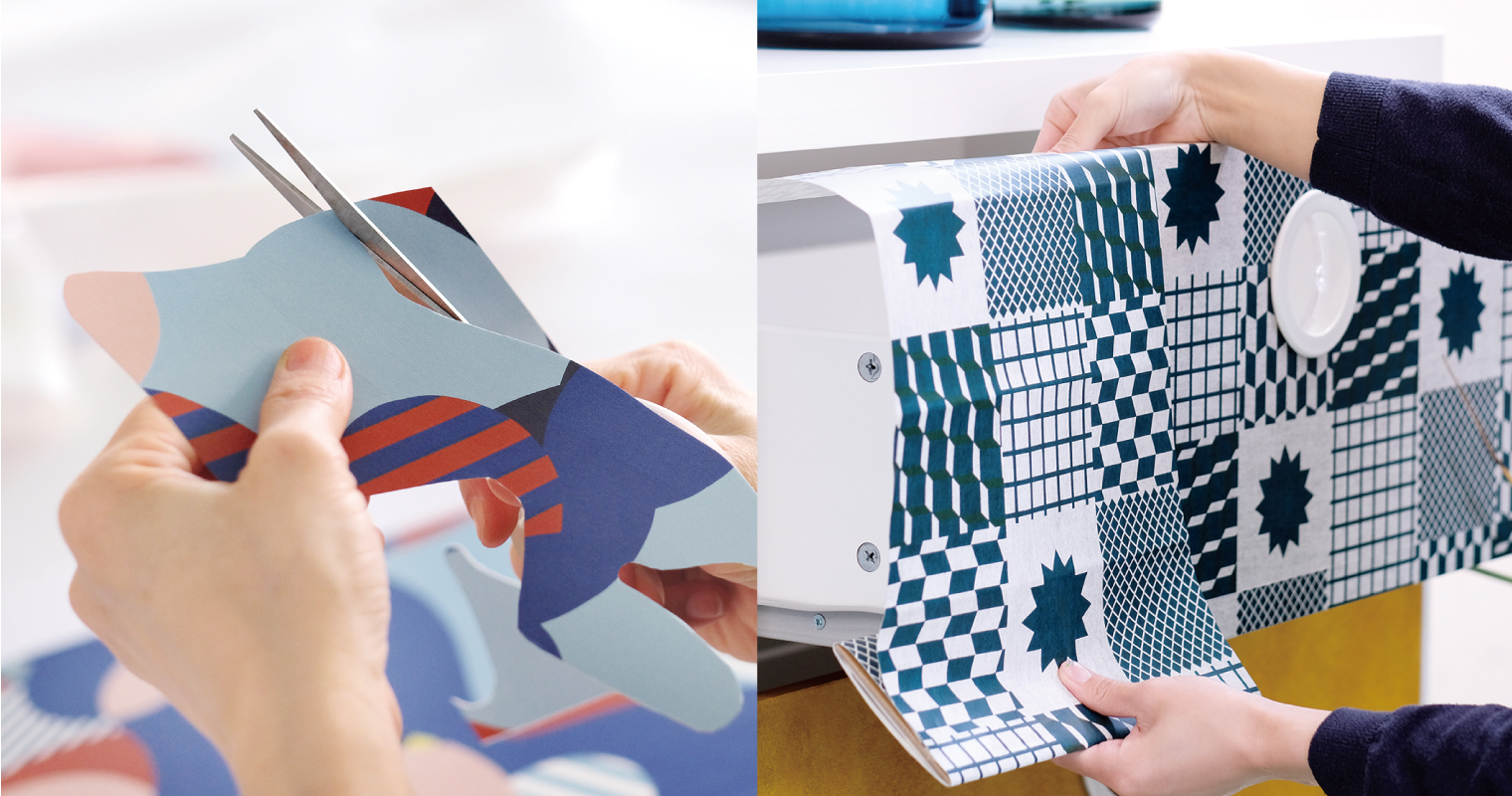 mt CASA remake sheet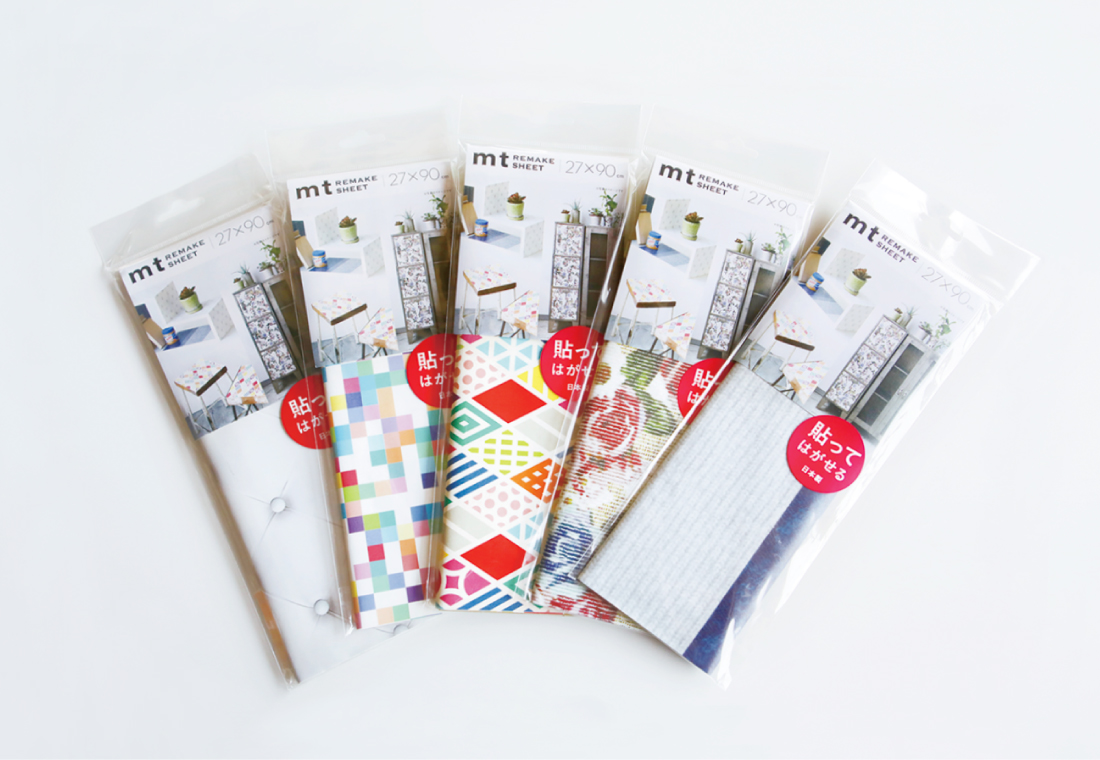 *Caution when using: Depending on where you stick the tape, removing it from the surface may peel the surface off or leave adhesive residue. When using, first try the tape on places where the peeling or residue won't stand out.

NEW ITEM

 mt CASA REMAKE SHEET 270×900mm
map collage

land area comparison

astronomical map
©Teikoku-Shoin Co., Ltd.
mt CASA REMAKE SHEET 270×900mm
linen

denim

hickory stripe

knit

waffle fabric

tweed

brown leather

cork

bamboo bag

bark

yellow marble

paint wood

pattern wood

tile circle

zigzag textile

geometric textile

classical textile

diamond pattern

vintage typography

retro magazine

blackboard new york

vintage illustration

vintage sign plate

knit pattern

floral cloth

leather button

colorful tile

half circle

mosaic

colorful diamond pattern

white marble

herringbone

botanical flower

shabby chic

mosaic tile

black leather

wood

white brick

brown brick

NEW ITEM

 mt CASA REMAKE SHEET SOU・SOU 270×900mm
SOU・SOU
kiku zukushi

SOU・SOU
hohoemi

SOU・SOU
hanazono

SOU・SOU
hanaichimatsu

SOU・SOU
enoguzara

SOU・SOU
blooming

SOU・SOU
embroidery

SOU・SOU
higashiyama golden field

SOU・SOU
bird

SOU・SOU
passion

NEW ITEM

 mt CASA REMAKE SHEET Lisa Larson 270×900mm
Lisa Larson
Retrobirds

Lisa Larson
Baby Mikey

Lisa Larson
Sketch face

Lisa Larson
jonah

Lisa Larson
hedgehog in the forest

NEW ITEM

 mt CASA REMAKE SHEET Olle Eksell 270×900mm
Olle Eksell
Overlapping

Olle Eksell
Fruits

Olle Eksell
Chocolate Box

NEW ITEM

 mt CASA REMAKE SHEET Polly Fern 270×900mm
Polly Fern
Blue Tile

Polly Fern
Flower People

Polly Fern
Topiary Garden

NEW ITEM

 mt CASA REMAKE SHEET Yamaguchi Ichiro 270×900mm
Yamaguchi Ichiro
flowers

Yamaguchi Ichiro
bird・bird

Yamaguchi Ichiro
colorful

NEW ITEM

 mt CASA REMAKE SHEET bluebellgray 270×900mm
bluebellgray
Anya

bluebellgray
Rothesay

bluebellgray
Archie

bluebellgray
Corran

bluebellgray
Valencia

NEW ITEM

mt CASA REMAKE SHEET Morris & Co. (*Sizes vary depending on the pattern.)


EU ONLY
Morris & Co.
Bachelors Button Blue
270mm×935mm

Morris & Co.
Daisy
270mm×936mm

Morris & Co.
Scroll and Flower
270mm×948mm

Morris & Co.
Bird & Pomegranate
270mm×948mm

Morris & Co.
Golden Lily
270mm×922mm
mt CASA REMAKE SHEET Morris & Co. (*Sizes vary depending on the pattern.)

EU ONLY
Morris & Co.
Bluebell
270mm×1,009mm

Morris & Co.
Pink&Rose
270mm×799mm

Morris & Co.
Strawberry Thief
270mm×944mm

mt CASA REMAKE SHEET kapitza 270×900mm
Kapitza ORIGAMI

Kapitza SUN

Kapitza FUJI

mt CASA REMAKE SHEET PAPIER TIGRE 270×900mm
PAPIER TIGRE TIGRE

PAPIER TIGRE MEMORY

PAPIER TIGRE CLOUD