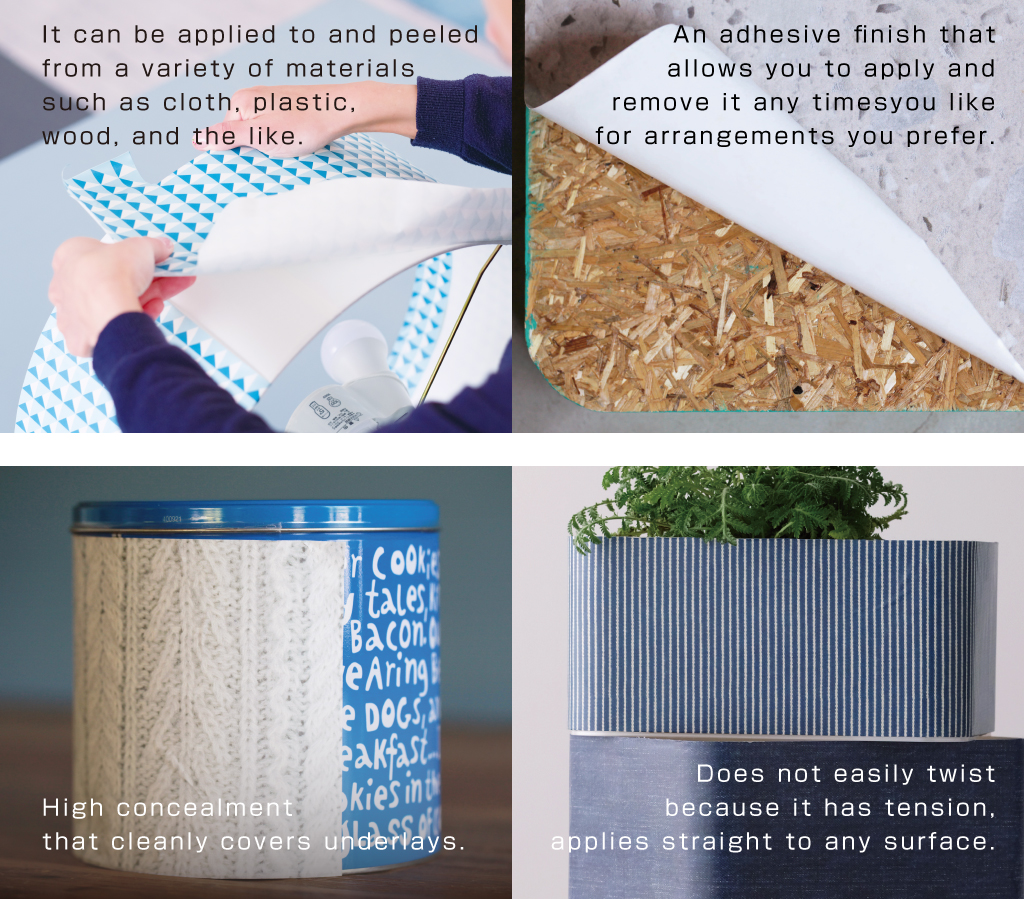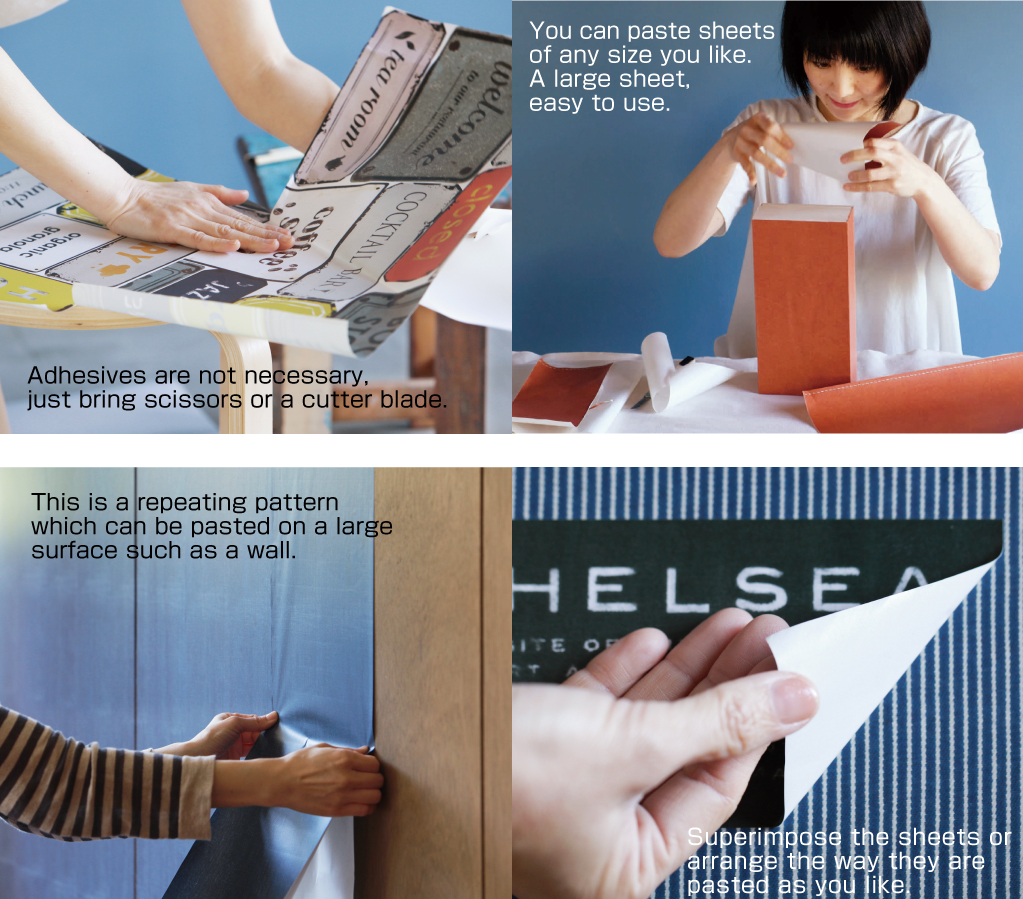 It will change how you live simply by adding it to your daily routine.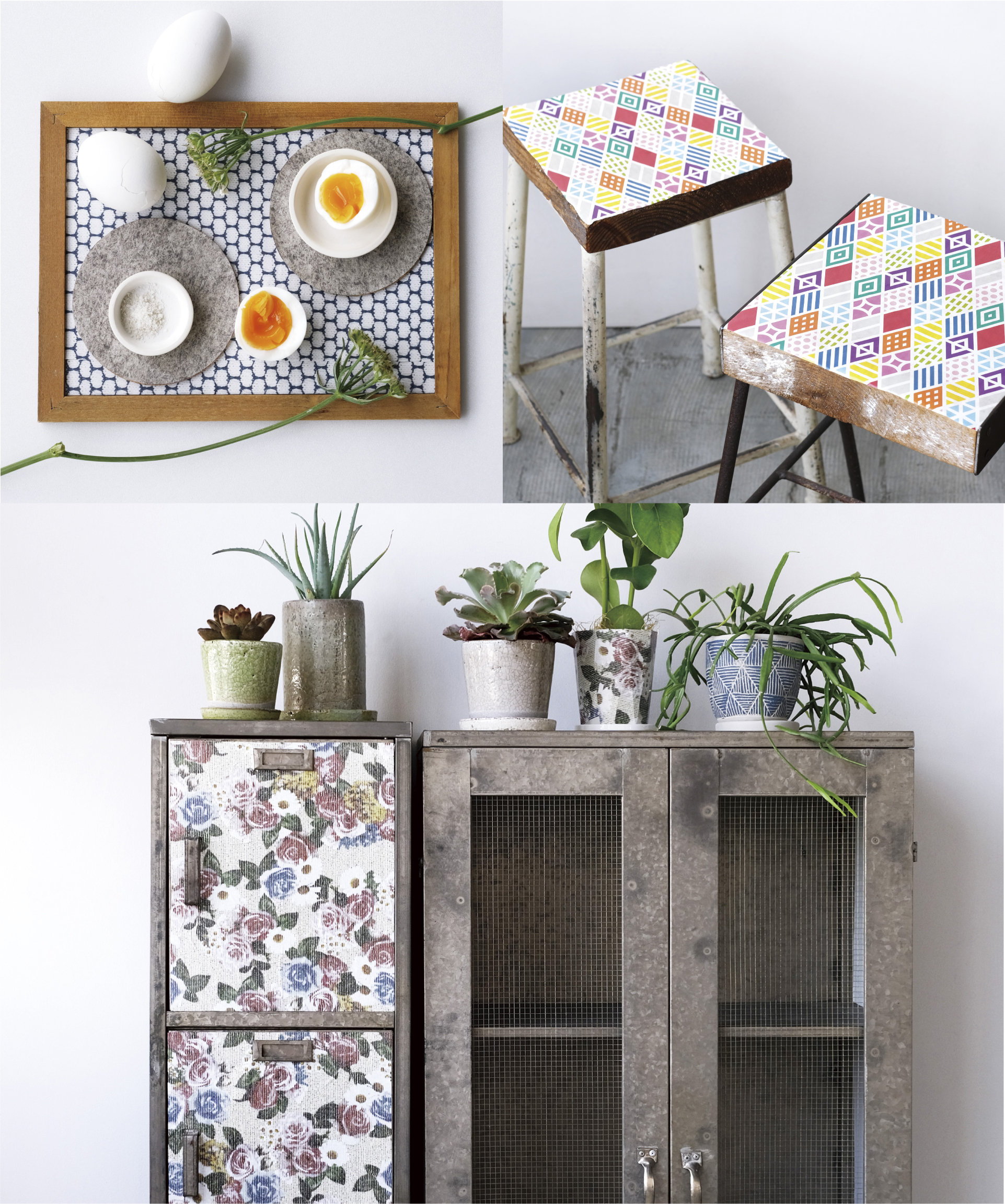 Enjoy luxury designs on wood and cloth or the like.
There is so much joy in arranging the many things in your life as you like.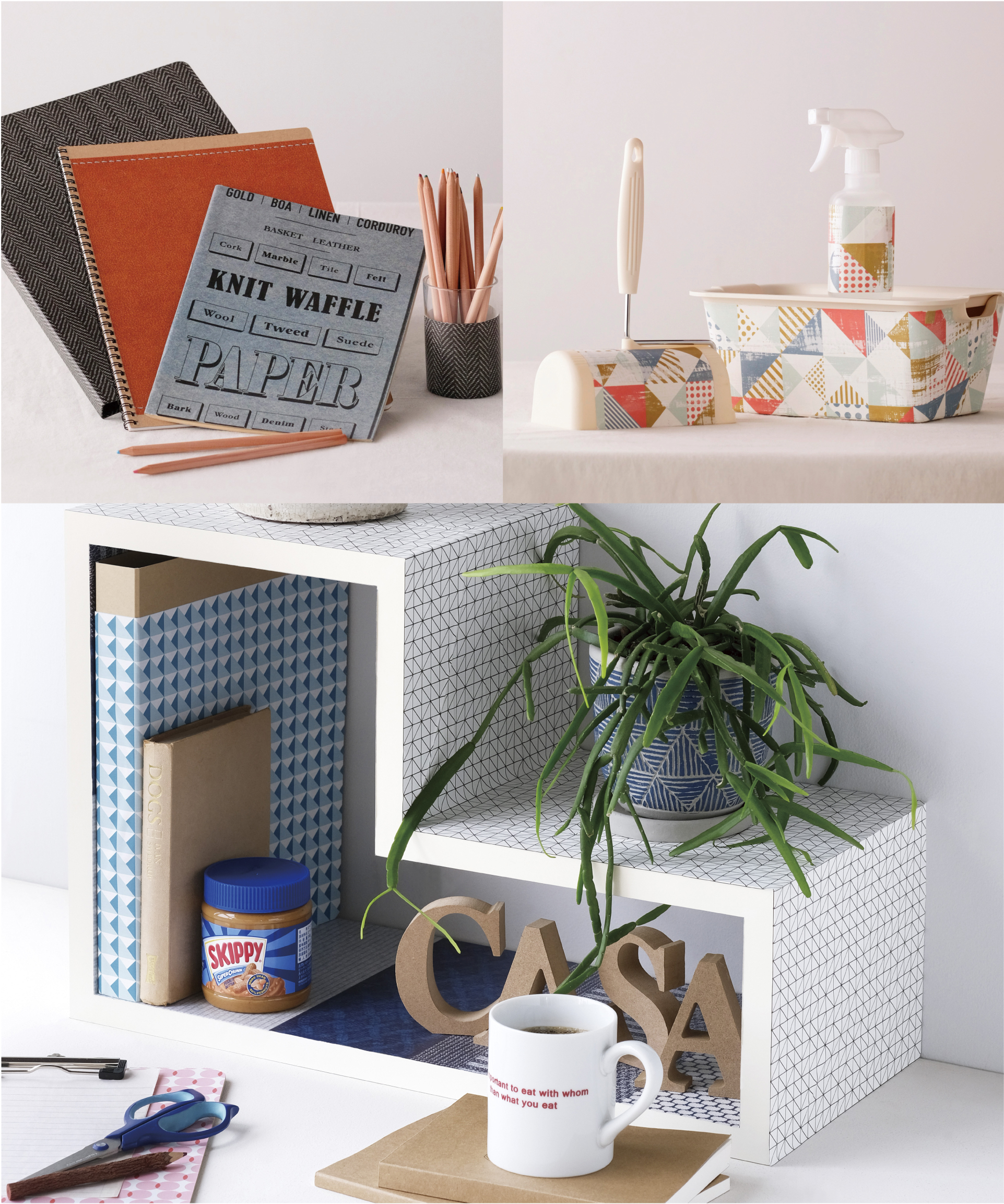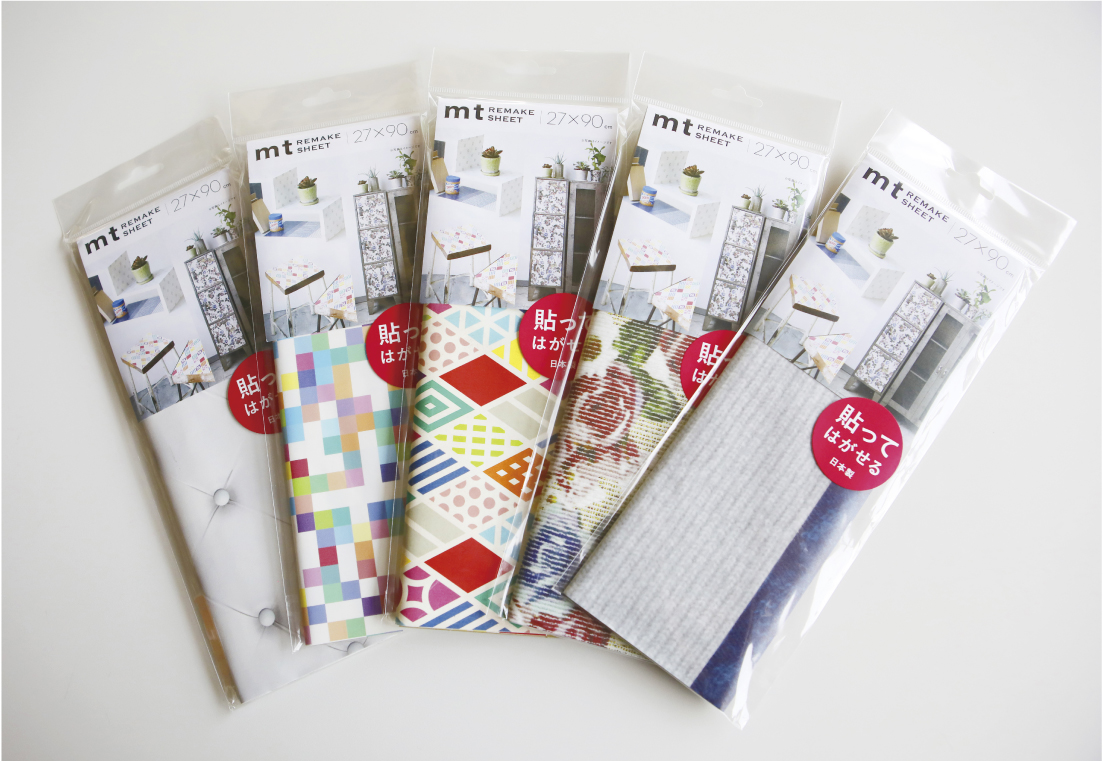 * Precautions for use:
Depending on the type of surface, the surface of some places may be removed or a trace may be seen after removing mt. Before using, please first paste it in an obscure location to check.

mt CASA REMAKE SHEET Morris & Co.(*Sizes vary depending on the pattern.)

EU ONLY
Morris & Co.
Bluebell
270mm×1,009mm

Morris & Co.
Pink&Rose
270mm×799mm

Morris & Co.
Strawberry Thief
270mm×944mm

mt CASA REMAKE SHEET kapitza 270×900mm
Kapitza ORIGAMI

Kapitza SUN

Kapitza FUJI

NEW ITEM

 mt CASA REMAKE SHEET PAPIER TIGRE 270×900mm
PAPIER TIGRE TIGRE

PAPIER TIGRE MEMORY

PAPIER TIGRE CLOUD
NEW ITEM

 mt CASA REMAKE SHEET 270×900mm
white marble

herringbone

botanical flower

shabby chic

mosaic tile

black leather

wood

white brick

brown brick
mt REMAKE SHEET 270×900mm
linen

denim

hickory stripe

knit

waffle fabric

tweed

brown leather

cork

bamboo bag

bark

yellow marble

paint wood

pattern wood

tile circle

zigzag textile

geometric textile

classical textile

diamond pattern

vintage typography

retro magazine

blackboard new york

vintage illustration

vintage sign plate

knit pattern

floral cloth

leather button

colorful tile

half circle

mosaic

colorful diamond pattern