Simple adhesive sheets which require no technique or tools,
just paste them.
Remove the separator sheets and simply paste the adhesive sheets to the places as you like.
It is friendly for DIY beginners as the sheets can be removed and set again after making a mistake.
This is recommended for use in a rented apartment as the sheets
can be pasted and later removed.
Allows you dramatically to change the impression your rooms give,
without damaging walls or furniture.
An extremely easy-to-use sheet type of decorative tape.
A combination of polygonal sheets can make different designs.
Triangular sheets have a futuristic design.
Hexagonal sheets can be used in two ways, alone or in combination.
Please enjoy pasting the sheets with your artistic sense.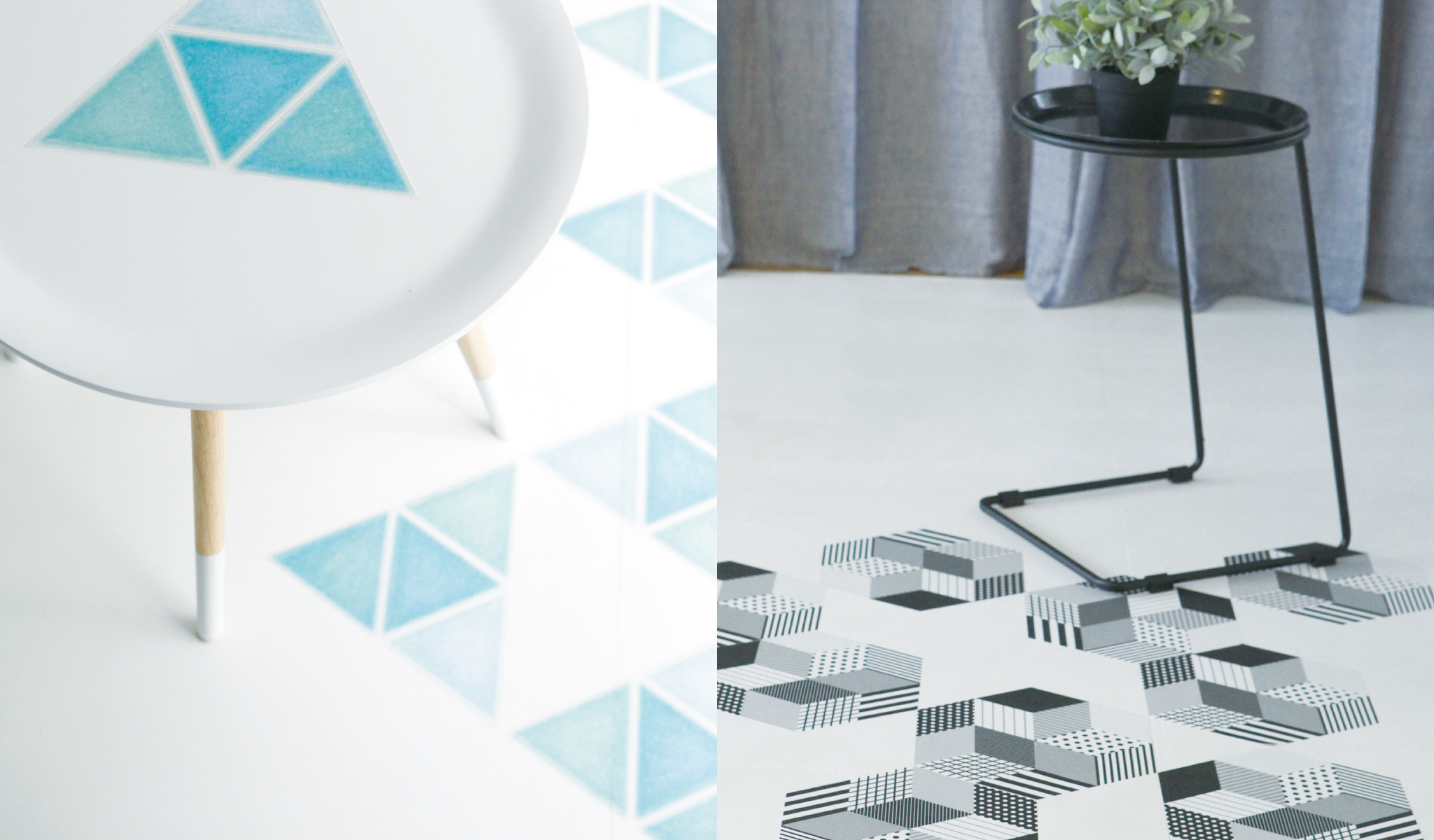 mt CASA SHEET
The thickness of the sheets is just right for pasting. Anyone can change the impression of a room just by pasting the sheets.
Decorate your room with tape from an extensive lineup.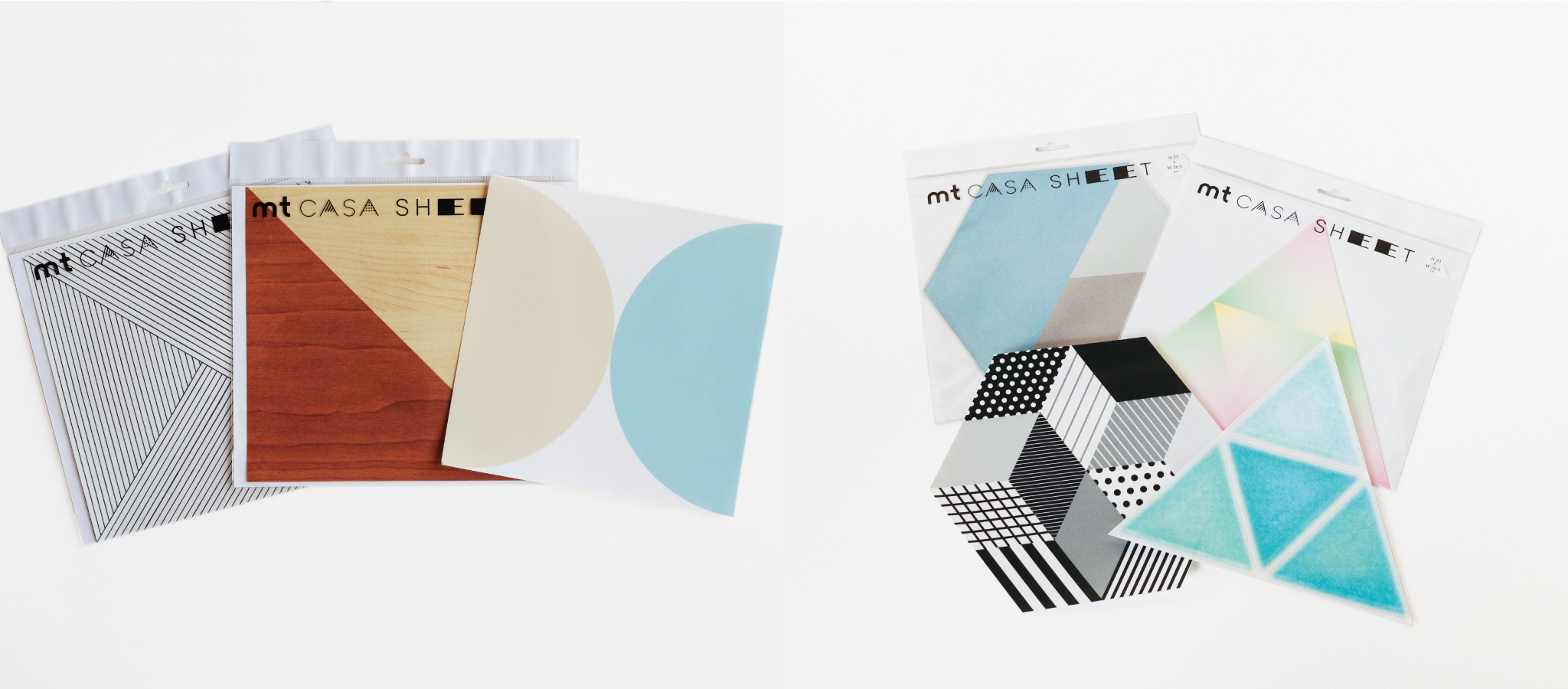 *Precautions for use: Depending on the type of surface, the surface of some places may be removed or adhesives may remain after removing mt. Before using, please first paste it in an obscure location to check.
mt CASA SHEET for walls Connecting Type(230mm square)
A pattern full of playfulness emerges simply by attaching and connecting the squares

mt CASA SHEET triangle and hexagonal (H:230mm x W:265mm)

Use it to accent a room or space as you artistically decorate it.
gradation

tile

color face

monochrome box

color brock

terra cotta