We had a exhibition at Top Drawer on September 13-15 in London!!
Our booth based on a white color had a good reptation during the show!
We felt "mt" is becoming popular in U.K.
We are going to hold a booth at Top Drawer on January!
Further details will be announced later.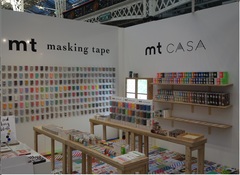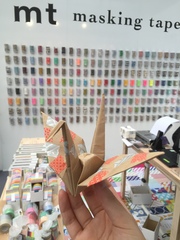 During the show, we folded origami crane and decoroated with "mt".
It was very fun to decorate origami with "mt"!!
Please try it!