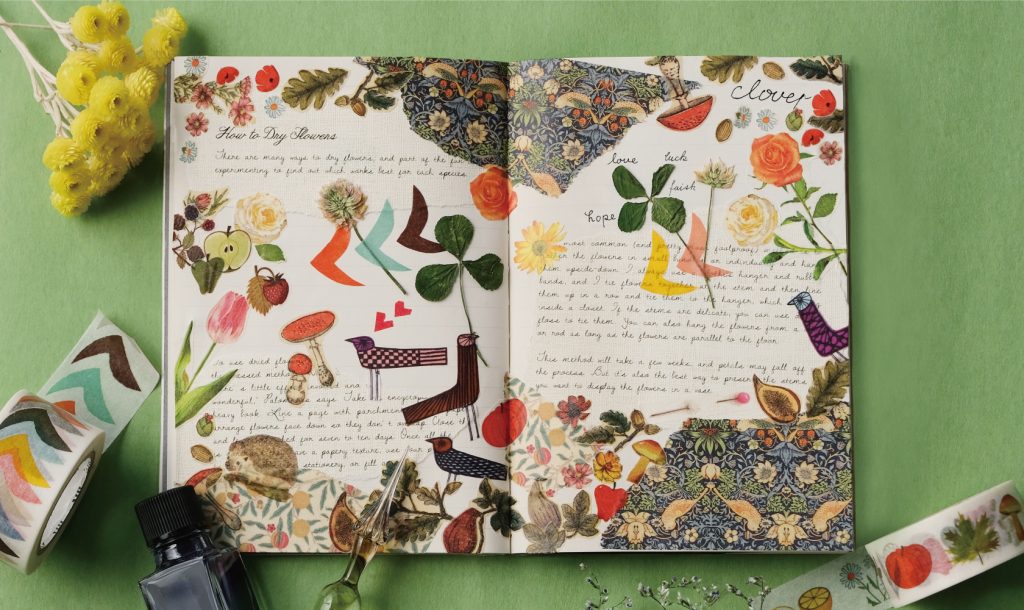 When you pick pretty flowers while going for a walk, clip popular artists' illustrations of fine botanical plants and make collages together with pressed flowers.
Wide textile pattern mt, such as of William Morris, Les Olivades and bluebellgray, look nice with this.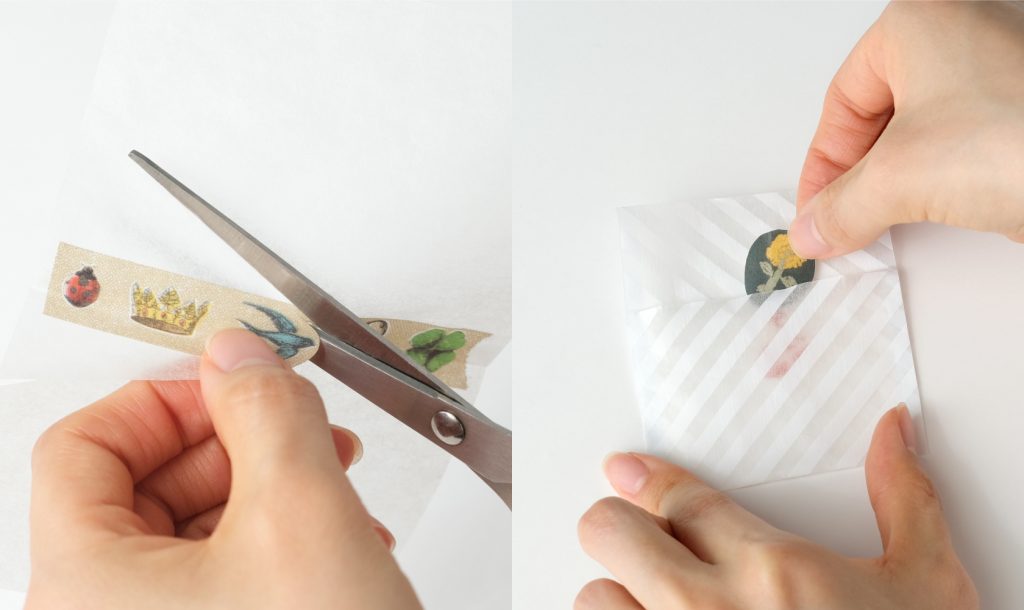 Adhere tape on cooking paper and cut it out. You can make flake stickers from any tape you like. It is very convenient to keep them in a small envelop or a pocket you have made with mt pocket.