Basic way of adhesion of mt wrap
mt wrap is a convenient detachable mt which has glue at both ends.
We will introduce you to the way of wrapping which can be used for various different presents in addition to basic envelop wrapping.
Use scissors
to have a desired size.

Fit both ends
with glue and fold it.

Here, a bag is completed
to enclose anything you like.
Without using tape or glue,
anyone can wrap neatly and prettily.
mt wrap is a new type of wrapping paper created from mt.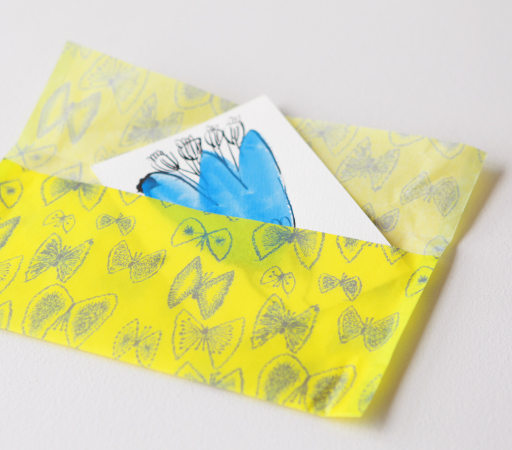 Easy to do caramel wrapping.
As wrapping paper
which is easy to use
Using the glue parts at both ends,
you can do difficult caramel wrapping
without using glue or tape.
Choose ones from a wide range of colors and patterns.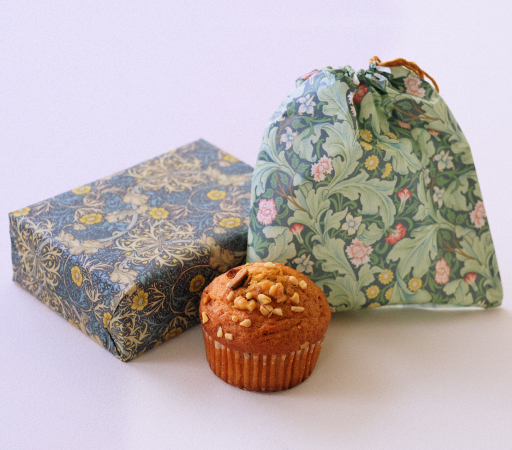 Wrapping and writing
Possible to pass on your ideas
Using slight transparency,
you can enjoy wrapping
which you will not experience with any other tape.
As it is Washi paper, you can write messages on it.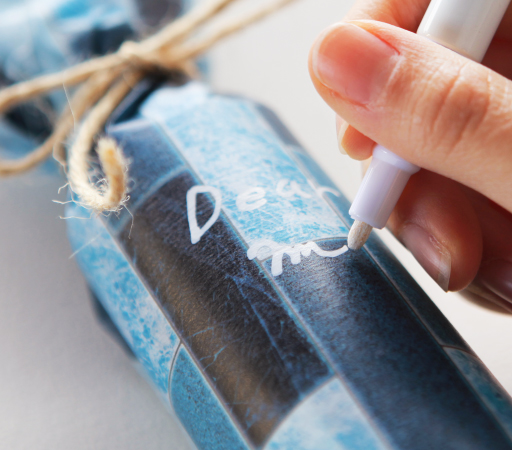 Depending on your ideas,
you can finish a book cover quickly.
It changes to an original book cover
just by wrapping it with tape based
on the size of book.
What would you wrap?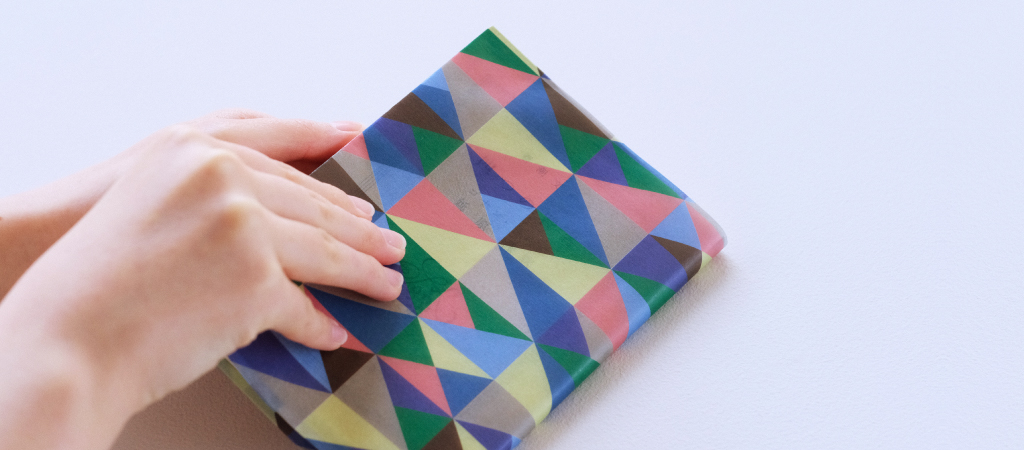 Perfect for dividing up
sweets or wrapping food!
"mt wrap" is also convenient for wrapping food.
It is also useful for creating a delicious scene
when used as a tablecloth.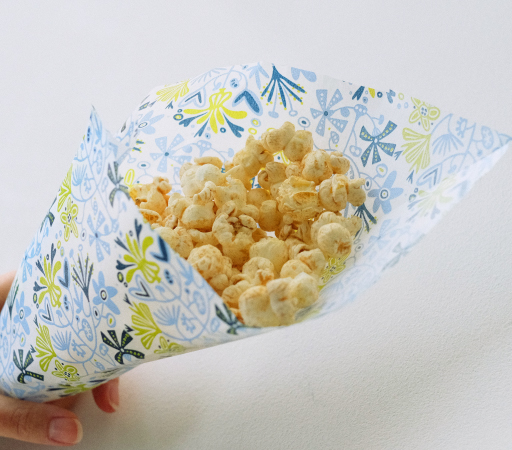 Characteristics of mt wrap
mt wrap is a new type of wrapping paper created from Washi paper and adhesive technologies.
As it has detachable adhesives at both ends, you can make envelops of a desired size or to wrap presents.
Depending on your ideas, the creative usage is unlimited.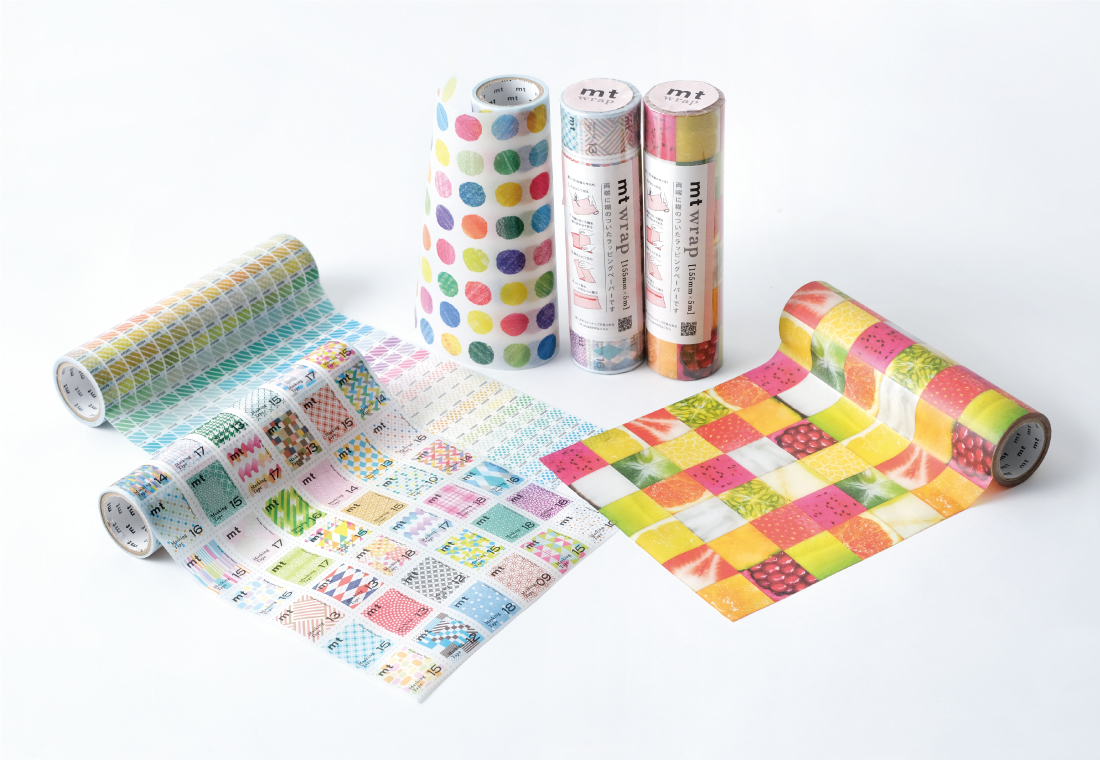 Basic colors 155mm×5m

* The actual colors of products may differ from those shown in the catalog if fluorescent ink is used. Please be aware of this.
mt wrap s
wrinkled grid

mt wrap s
sakura

mt wrap s
color chart

mt wrap s
color pencil dot

mt wrap s
fruits tile tropical

mt wrap s
stamp deco

mt wrap s
cloth texture
cutting paper

mt wrap s
cloth texture
oval materials

mt wrap s
cloth texture
fluorescence gradation
PAPIER TIGRE 155mm×5m
mt wrap s
PAPIER TIGRE
L'AQUARIUS

mt wrap s
PAPIER TIGRE
LE MEMORY
minä perhonen 155mm×5m
mt wrap s
minä perhonen
sky flower

mt wrap s
minä perhonen
pleasure herb

mt wrap s
minä perhonen
sky flower・blue

mt wrap s
minä perhonen
pleasure herb・navy
Morris & Co. 155mm×5m
EU ONLY
mt wrap s
Morris & Co.
Mary Isobel

mt wrap s
Morris & Co.
Arbutus

mt wrap s
Morris & Co.
Chrysanthemum Toile

mt wrap s
Morris & Co.
Leicester

mt wrap s
Morris & Co.
Seaweed
Noshi 155mm×5m
mt wrap s
noshi kazari

mt wrap s
noshi uroko

mt wrap s
noshi kikko

mt wrap s
noshi goshiki