Basic way of adhesion of mt wrap
mt wrap is a convenient detachable mt which has glue at both ends.
We will introduce you to the way of wrapping which can be used for various different presents in addition to basic envelop wrapping.
Use scissors
to have a desired size.

Fit both ends
with glue and fold it.

Here, a bag is completed
to enclose anything you like.
Without using tape or glue,
anyone can wrap neatly and prettily.
mt wrap is a new type of wrapping paper created from mt.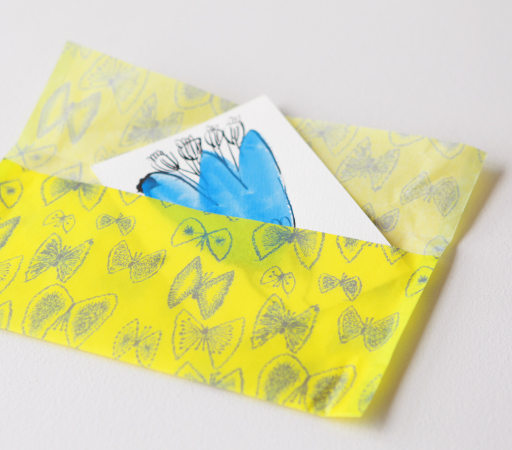 Easy to do caramel wrapping.
As wrapping paper
which is easy to use
Using the glue parts at both ends,
you can do difficult caramel wrapping
without using glue or tape.
Choose ones from a wide range of colors and patterns.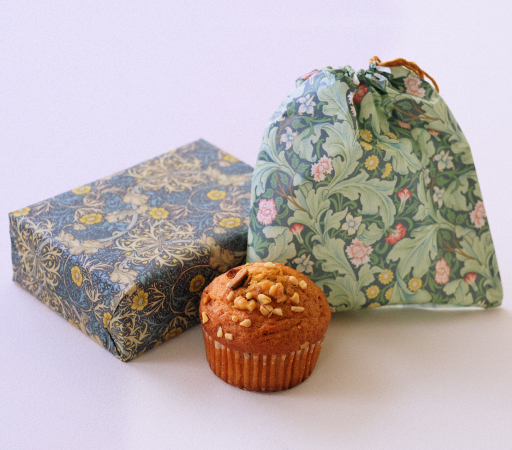 Wrapping and writing
Possible to pass on your ideas
Using slight transparency,
you can enjoy wrapping
which you will not experience with any other tape.
As it is Washi paper, you can write messages on it.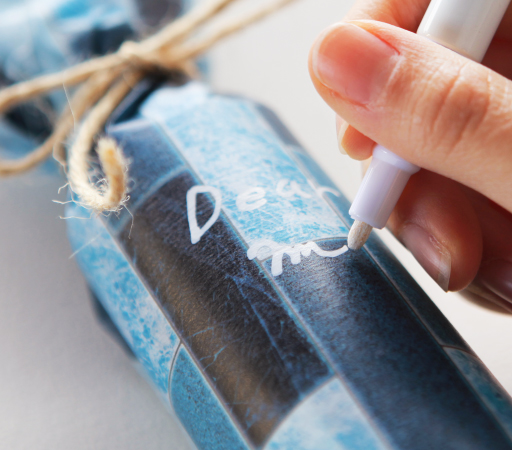 Depending on your ideas,
you can finish a book cover quickly.
It changes to an original book cover
just by wrapping it with tape based
on the size of book.
What would you wrap?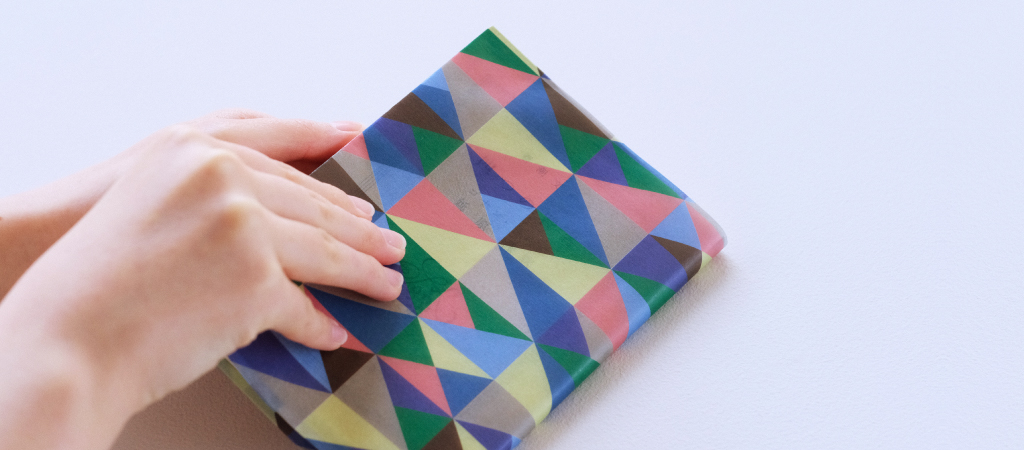 Perfect for dividing up
sweets or wrapping food!
"mt wrap" is also convenient for wrapping food.
It is also useful for creating a delicious scene
when used as a tablecloth.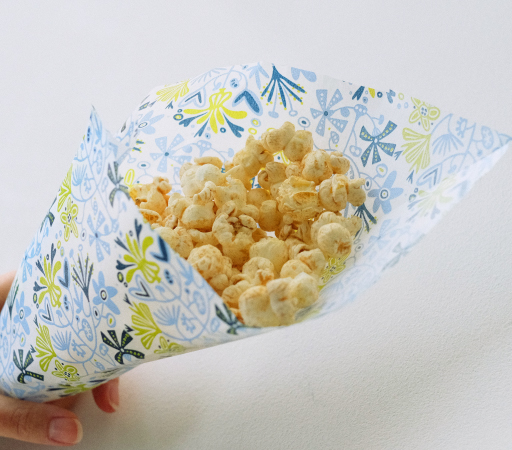 Characteristics of mt wrap
mt wrap is a new type of wrapping paper created from Washi paper and adhesive technologies.
As it has detachable adhesives at both ends, you can make envelops of a desired size or to wrap presents.
Depending on your ideas, the creative usage is unlimited.
19 types in total x 2 sizes (standard and small)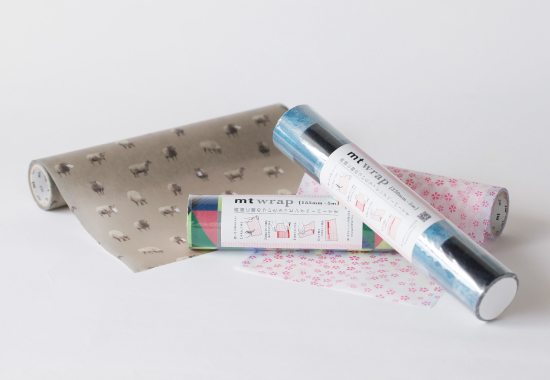 Basic colors
wrinkled grid
155mm

sakura
155mm

color face
155mm

origami
230mm

navy tile
230mm

sheep
230mm
mina perhonen
sky flower
155mm・230mm

pleasure herb
155mm・230mm

prism・vivid
155mm・230mm

prism・pale mix
155mm・230mm
William Morris 
EU ONLY
William Morris
Mary Isobel
155mm・230mm

William Morris
Arbutus
155mm・230mm

William Morris
Chrysanthemum Toile
155mm・230mm

William Morris
Leicester
155mm・230mm

William Morris
Seaweed
155mm・230mm
mt wrap s noshi
mt wrap s noshi kazari
155mm

mt wrap s noshi kikko
155mm

mt wrap s noshi uroko
155mm

mt wrap s noshi goshiki
155mm


A designer and illustrator. This is a life-style brand established in 1990 by the couple, Mr. Bengt Lindberg and Ms. Lotta Glave from Konstfack, the national University College of Arts, Crafts and Design in Stockholm. They have been engaged in the design of trays, candlesticks and jewelry. Bengt is a very humorous person and creates designs which give us image of love for living creatures. Lotta creates designs that give us warm feelings as her personality is warm and cordial, making people who encounter her work smile. In 1993, they started to provide KLIPPAN, a well-established Swedish shop, with textile designs. They were engaged in KLIPPAN'S business as the main designers until 1994. From 1992 to 2001, they provided ORDNING&REDA®️ with designs for stationery goods. From 1995 to 2000, they engaged in the creation of glass products of Bergdala and Skruf. In 2005, they provided Boda Nova with Christmas glass ware. In 2008, they collaborated with E.OCT to establish B&L Design and released the "Zoo" series of products in Japan in collaboration with the American tableware company, ZAK! Design. In 2012, Bengt & Lotta designed the packages for organic food for Vilmas.
She was born in Harlunda in Smaland region of Sweden in 1931. She entered The Gothenburg Ceramic Art School in 1949 when she was 18, she studied ceramic art there. In 1954, her graduation work at HDK School for Design and Crafts in Gothenburg was discovered by Stig Lindberg, which gave her the opportunity to work at Gustavsberg where Stig was working as the director of art. She played an important role in the start of the golden age of ceramic work in Sweden. In 1979, she left Gustavsberg where she had stayed and worked as a main designer together with Stig Lindberg and Karin Bjorquist for 25 years. During her time at Gustavsberg, she created over 300 works of art. After leaving Gustavsberg, in 1980 she started to work actively on a freelance basis, working for HAvgands, DUKA and jceramic. In 1992, she returned to Gustavsberg and opened her own ceramic studio. The number of collectors is increasing rapidly not only in Sweden but round the world. She has held exhibitions in many places around the world. She still continues her life as a creator. Lisa Larson is now an older lady who is always thinking about what is the "cutest" in the world. She is a ceramic artist representing Sweden and together with her husband, who is a painter, she lives as a ceramic artist in a forest a little far from the city center.
Nordic countries
Lisa Larson
Retrobirds
155mm・230mm

Lisa Larson
Five cats
155mm・230mm

Lisa Larson
Succulent
155mm・230mm

BENGT&LOTTA
alma・blue
155mm・230mm