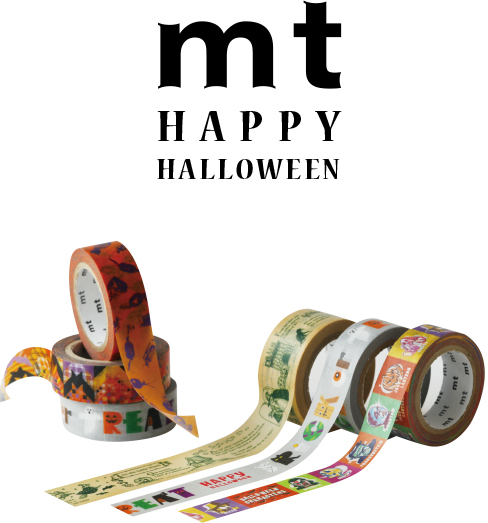 Make your most important ones smile
with the magic of Halloween themed mt.

For children who arrive at your front door for trick or treat each year.
For your closest of friends who always make you sparkle.
How about giving them a happy gift wrapped
and decorated with cute Halloween themed mt?
Choose from an assortment of decorative tape rolls designed
with characters or patterns to spark up the Halloween spirit.