The second interview is with the design unit Kapitza, a pair of sisters from Germany.
They are the designers of a design studio that is famous around the world. As I met you people,
I could create products with innovative designs filled with flexible creativity and a playful mind.
I interviewed them to hear their thoughts about designing with mt.
Kapitza Profile

Two German sisters, Nicole and Petra Kapitza, have been based in London,
England since establishing their own design studio and starting design activities in 2004.
In collaboration with a wide range of international brands, including GUCCI, Clinique,
IKEA and Swatch, Kapitza has conducted a variety of projects.
They have also had a project to decorate a hospital in London.
Their colorful and geometric designs are attracting the attention of clients around the world.
1. What type of things do you usually design?
First of all, we design patterns and colors in our studio and
make collaborations while observing products.

From watches created in collaboration with Swatch to textiles (fabrics) of IKEA.
Our designs vary across different fields.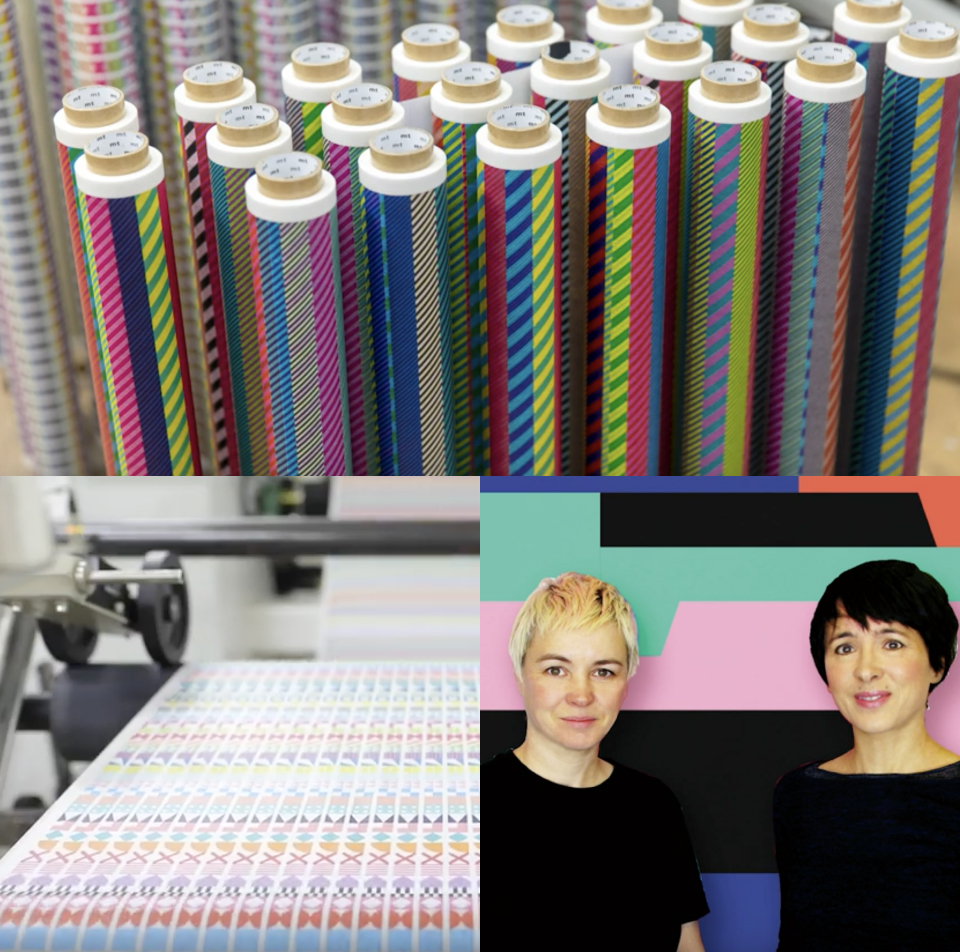 2. What do you think is important when you design?
Design always changes depending on the product or place.
What is important for mt is how we make a presentation within a small scale.

The most important thing is that the design fits with each product.
For example, mt is a very small product, so it is important to think about how we express our feelings in the design.
Moreover, when we were working on the design of Clinique,
we focused on how to make the design conspicuous within the products being displayed.
Currently, we have started a new project in collaboration with a hospital. In this case, the design should be tranquil.
When we design a large wall, we keep in mind that the design should be untiring so that people
will not become weary when looking at it.
As I mentioned before, the design changes by project and place.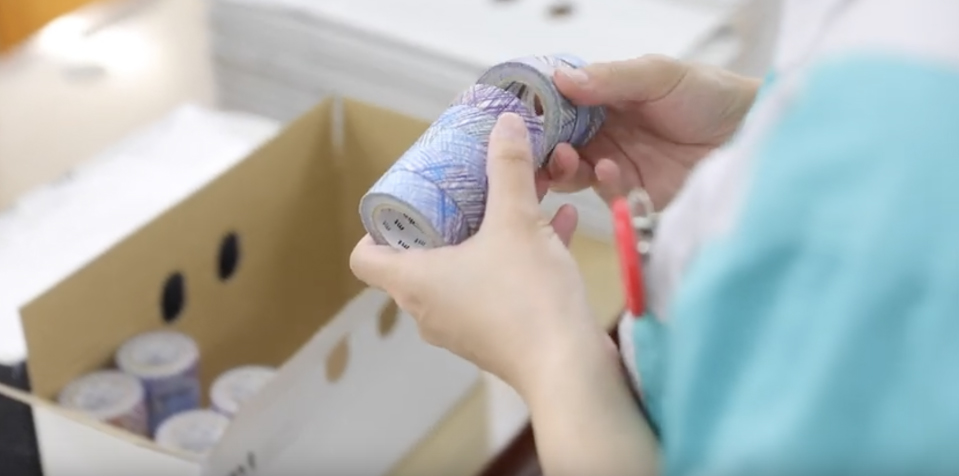 3. Encounter with mt and an episode of production
We have been big fans of mt for some time now and we have wished to collaborate with mt!
This encounter was the beginning of our relationship.

We met with the mt team at an exhibition in Paris.
We have been big fans of mt and have always wished to collaborate.
So, this encounter marked the beginning of our relationship. Using this as the impetus for a good relationship, we began to design for mt.
We are currently working on 3 patterns for remaking sheets.
mt can be used in any place. It is a wonderful product,
so we wish to continue our involvement with mt designs.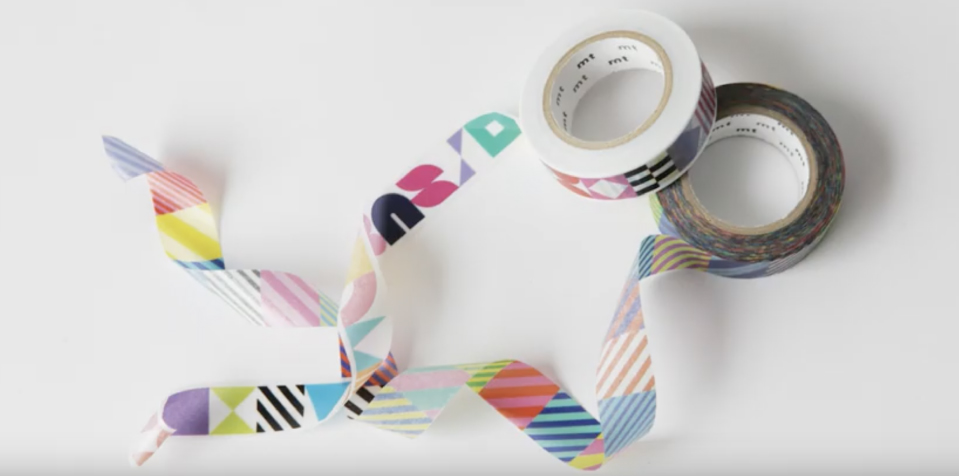 4. A message on how fans can use mt
Please be creative.
We always look forward to seeing how users decorate their belongings with mt.

We wish for mt fans to become creative.
They can use mt craft, create new ways of using mt, and more.
My niece decorates all of her doll's houses using mt. So the houses look very modern and artistic.
We always look at a sketch thinking about how users decorate their belongings with mt.