NEW




◎ News: We will be holding mt event "mt Store in Qingdao" ◎

2019.07.27~09.08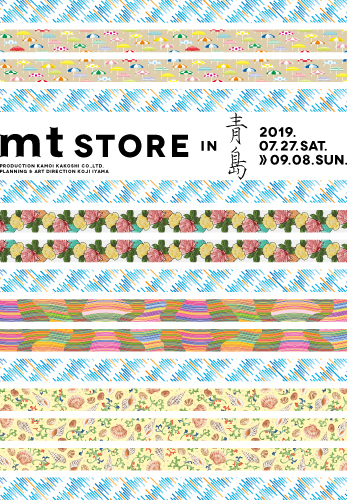 ◎ News: We will be holding mt event "mt Store in Qingdao" ◎
We will be holding mt event in China, Qingtao on 2019 July 27th to 2019 Sep. 8th..
Event title: mt Store in Qingdao

Schedule: 2019 July 27th (Saturday) to 2019 Sep. 8th(Sunday).
(Mon-Thursday & Sunday: 10:00-23:00, Friday, Saturday: 10:00-22:30)

Location: 青岛万象城B2
山东省青岛市市南区山东路6 号甲
(In English)
The MIXC B2
No.6A Shandong Road, Shinan District, Qingdao
Shandong Province, China
More detailed information coming soon.