Joy of sharing favorite mts


Set your mt to mt makimaki and roll it up,
and you can make mini "mas-te" easily and pleasantly.
You can use your favorite pattern both at your home and office,
or you can share it with your friends.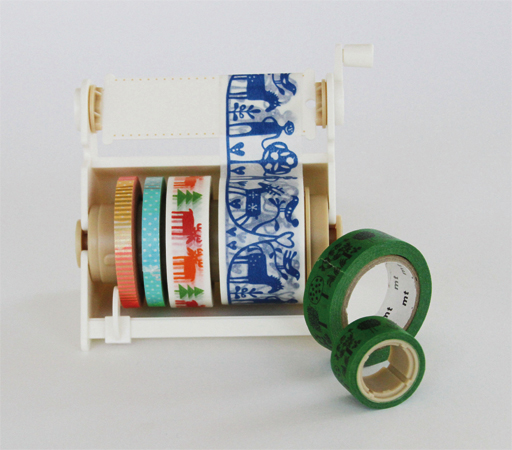 Small amount of favorite patterns.
Happy to carry around compacted mt.
Use a slim flat roll to roll up mts
and put it in your datebook or a pen case.
The flat rolls will not take up much space.
They are easy to take out.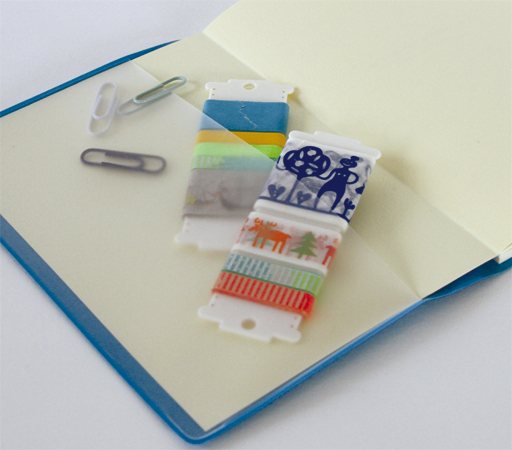 Anytime, anywhere.
Let's carry around mt fashionably.
Keep flat rollers together on a ring.
You can carry little bits of many different kinds fashionably.
It is also convenient.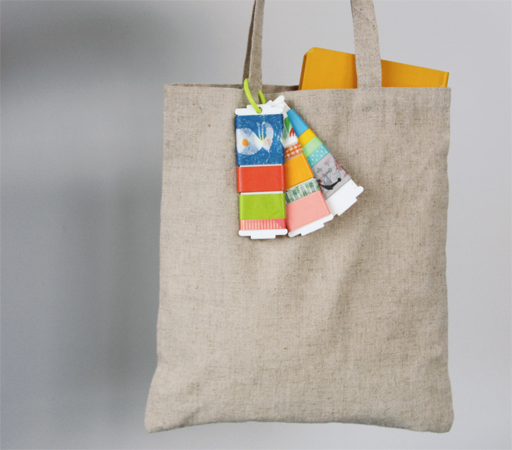 Characteristics of mt makimaki
A tape winding kit exclusive for mt use to share one mt easily.
It is a convenient item which can be used to share mts with others,
to carry round compacted mts, and to enjoy more of your favorite mts.
Main roller: 1
Flat roll: 2
Holder: 1
Mini mt roller/6
(5 mm width x 3, 15 mm width x 3)
makimaki with one mt of limited version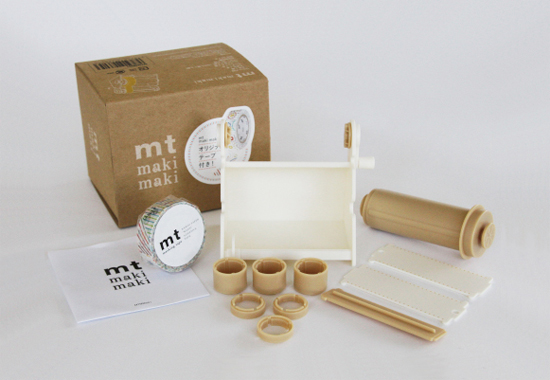 Basic usage of mt makimaki
To carry around or share
Let's share your favorite mts easily.
Place mt on the roller and fix the end of mt to the mini mas-te roll.

Rotate the small grip to transfer the lower mt to the upper roll.

After the desired amount of mt has been wound, cut mt with scissors or a cutter.

Remove the mini mas-te from the holder.