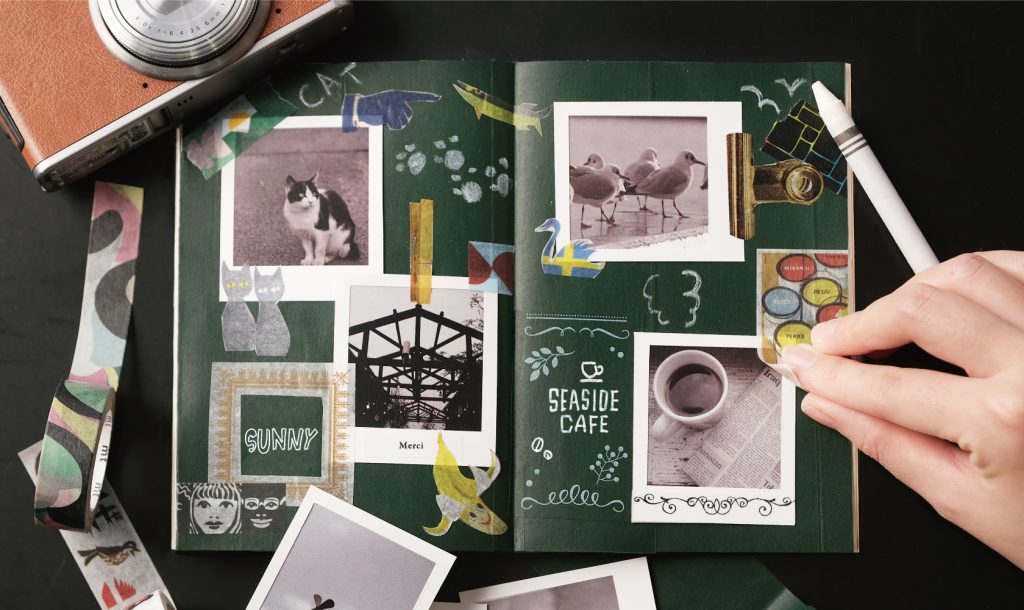 Paste blackboard-style masking tape, on which you can draw illustrations and add words in chalk. That will make a fashionable photo album. This is recommended when you want to make collages of nice trip memories and special pictures.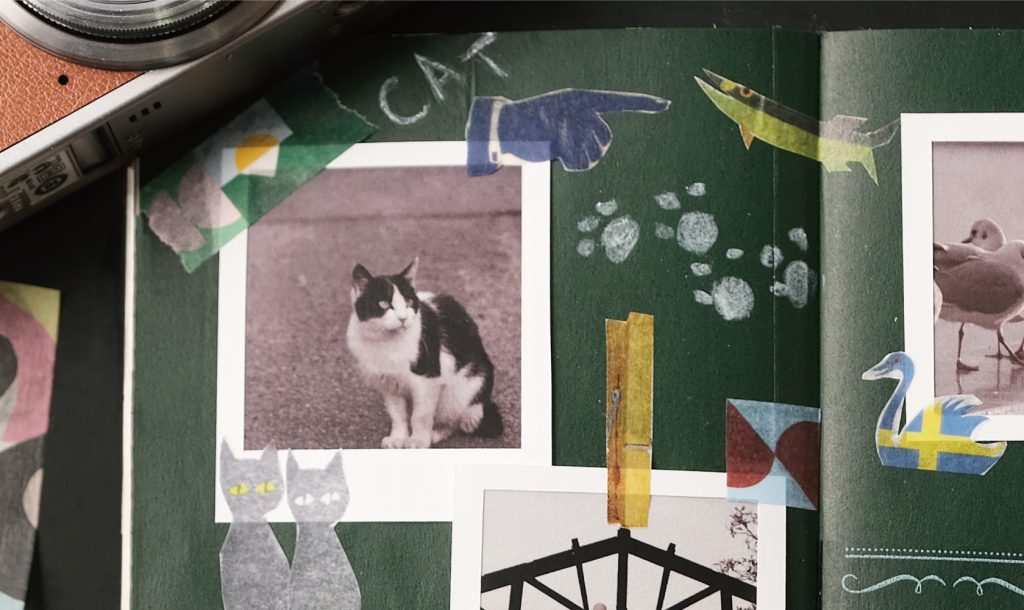 In addition to chalk, you can use white pens, color pencils, and even crayons to make a nice arrangement. You can use blackboard-style tape with a pattern for a frame that can show a title.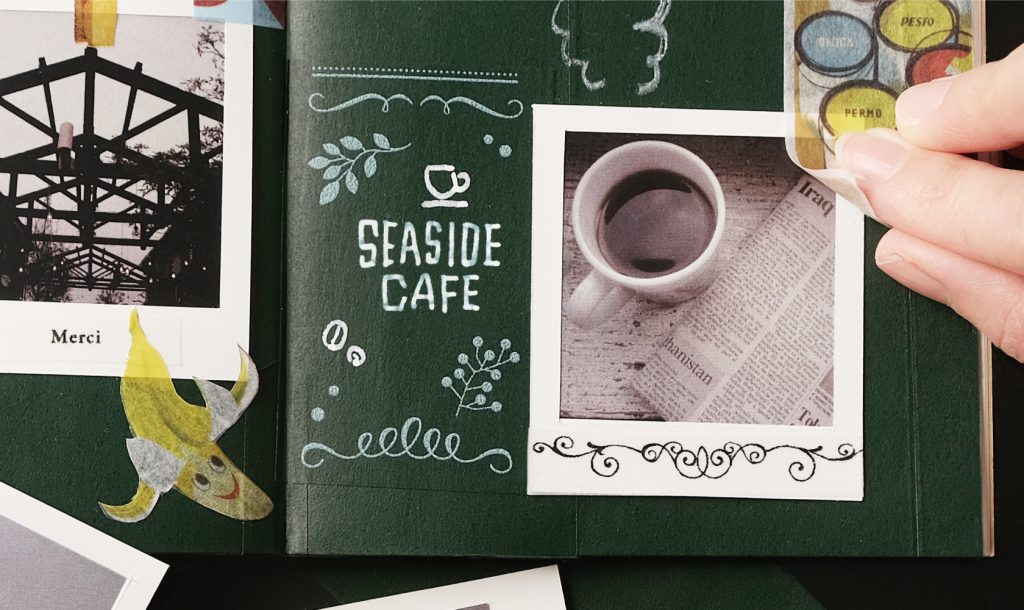 Cut out unique illustrations of the mt artist series and make flake stickers as accent points. This will make your artwork even more fashionable! Enjoy making a variety of collages.