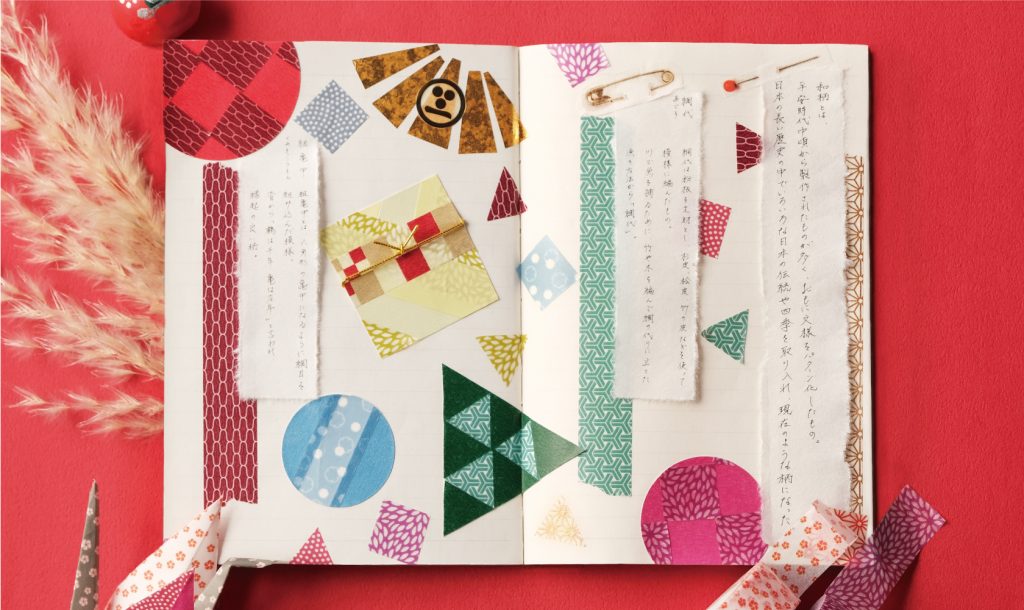 Making collages is not difficult to enjoy if traditional Japanese WAMON mt is used. Do you enjoy making Japanese-looking notebooks with beautiful motifs, just like decorative Japanese paper and kimonos?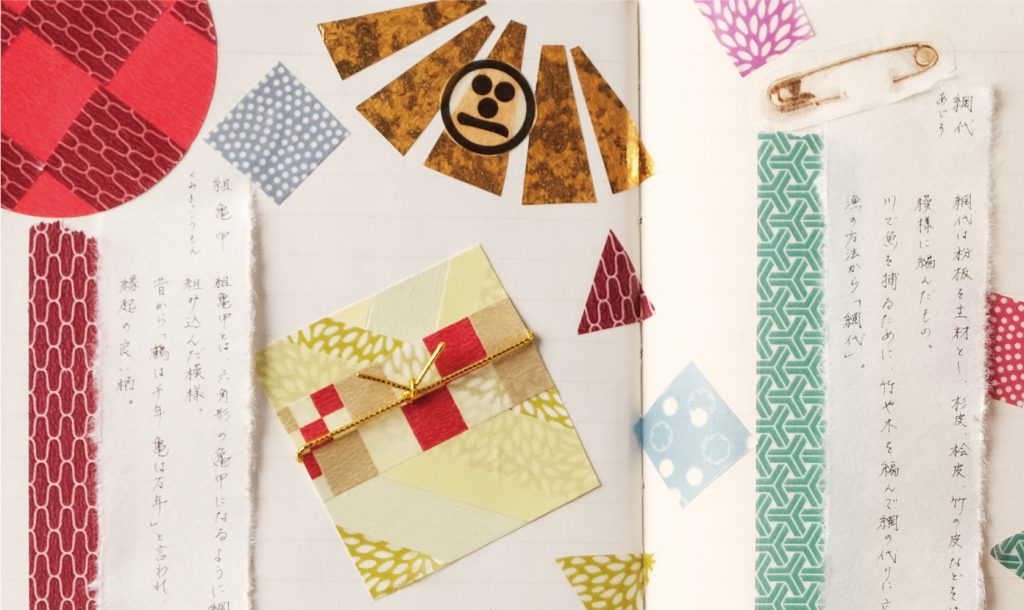 "WAMON" is mt's popular series of traditional patterns arranged with new colors. It looks good together with various solid color and gold leaf tape of the fab series.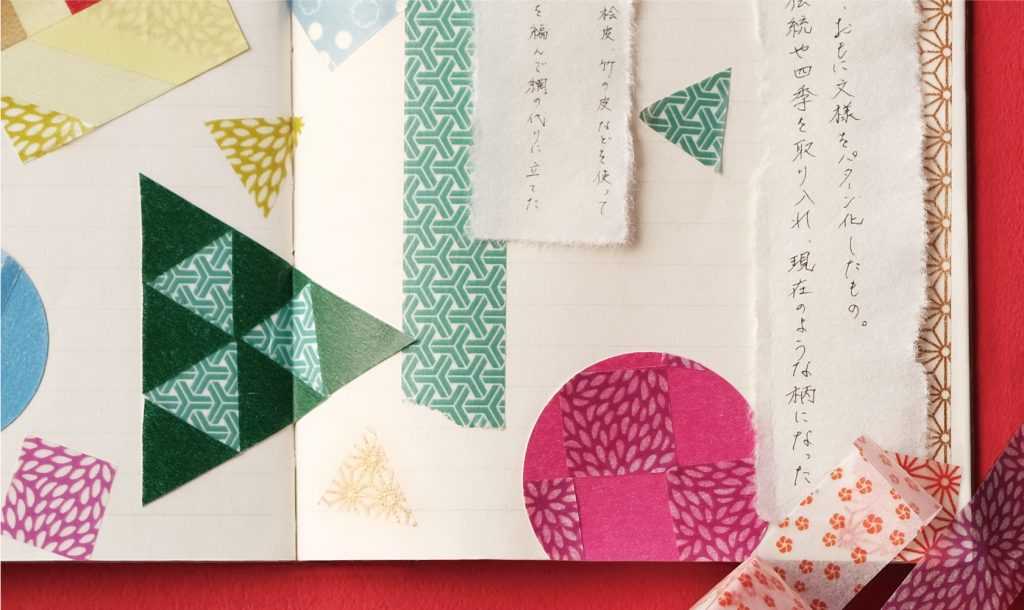 Thanks to the slightly transparent nature of fine WASHI paper, you can enjoy it by superimposing different types of masking tape made from it. It is nice to enjoy Japanese arrangements once in a while.