Happiness blooms in a new season.

This year, in spring when everything starts shining,
new designs that enrich the mind are created.
We feel inspired by the beauty of nature,
and come up with ideas to make life more enjoyable.
Along with many designers and artists,
we will continue to draw small, everyday art on our mt.


Works with soft and warm motifs.
that are like a picture book read quietly at night.
For when you want to spend a relaxing time
reading books and drawing pictures.
We have assembled a lineup of healing designs that suit these feelings perfectly,
including ones with kittens, fires, crayons, leather tags and spices.
Flying squirrels make an appearance in our hugely popular pictorial book series.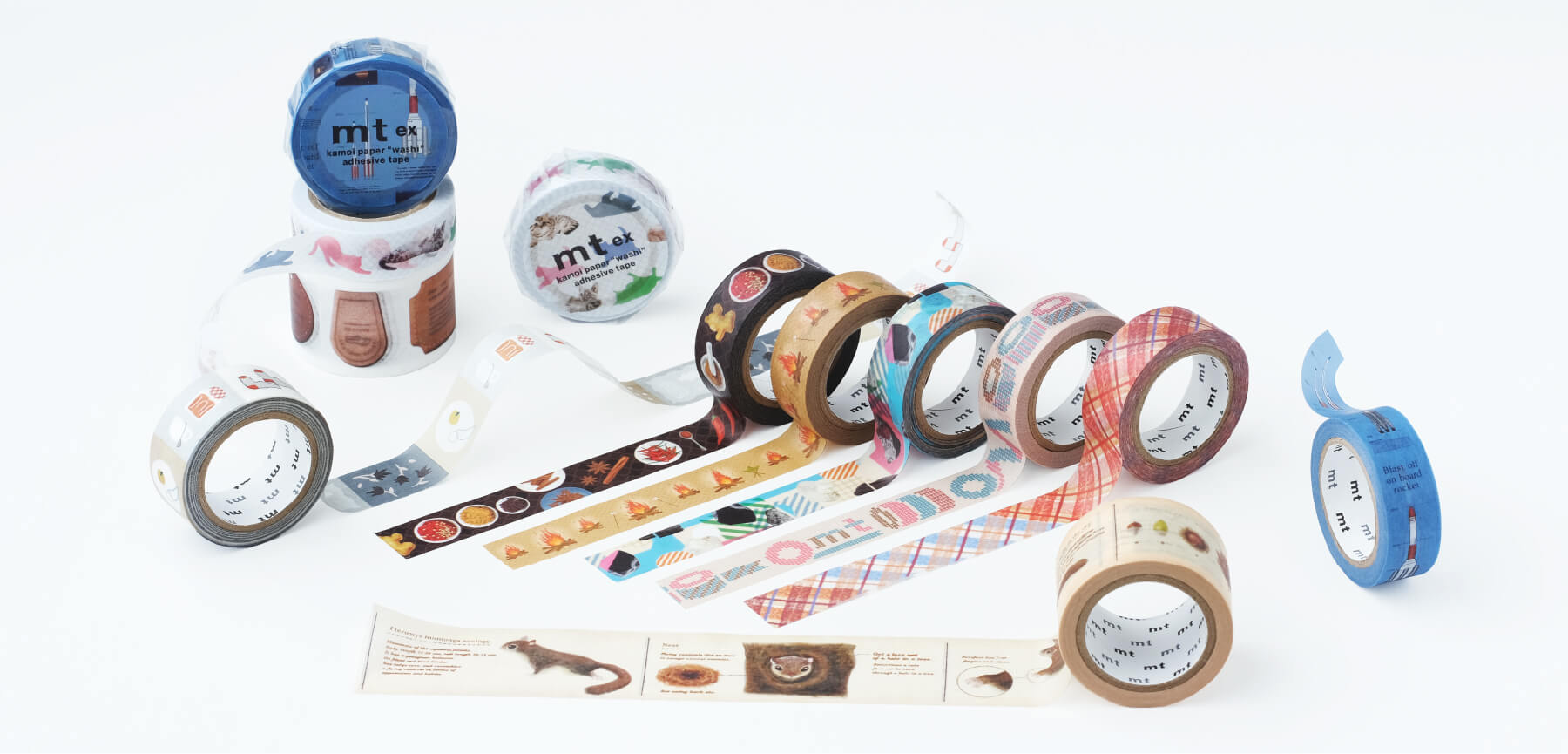 mt ex
mt ex crayon check (15mm×7m)

mt ex knitting tape (15mm×7m)

mt ex kitten (15mm×7m)

mt ex lined up spices (15mm×7m)

mt ex rocket (15mm×7m)

mt ex stone collage (15mm×7m)

mt ex bonfire (15mm×7m)

mt ex autumn and winter motif (18mm×7m)

mt ex leather tag (30mm×7m)

mt ex encyclopedia flying squirrel (30mm×7m)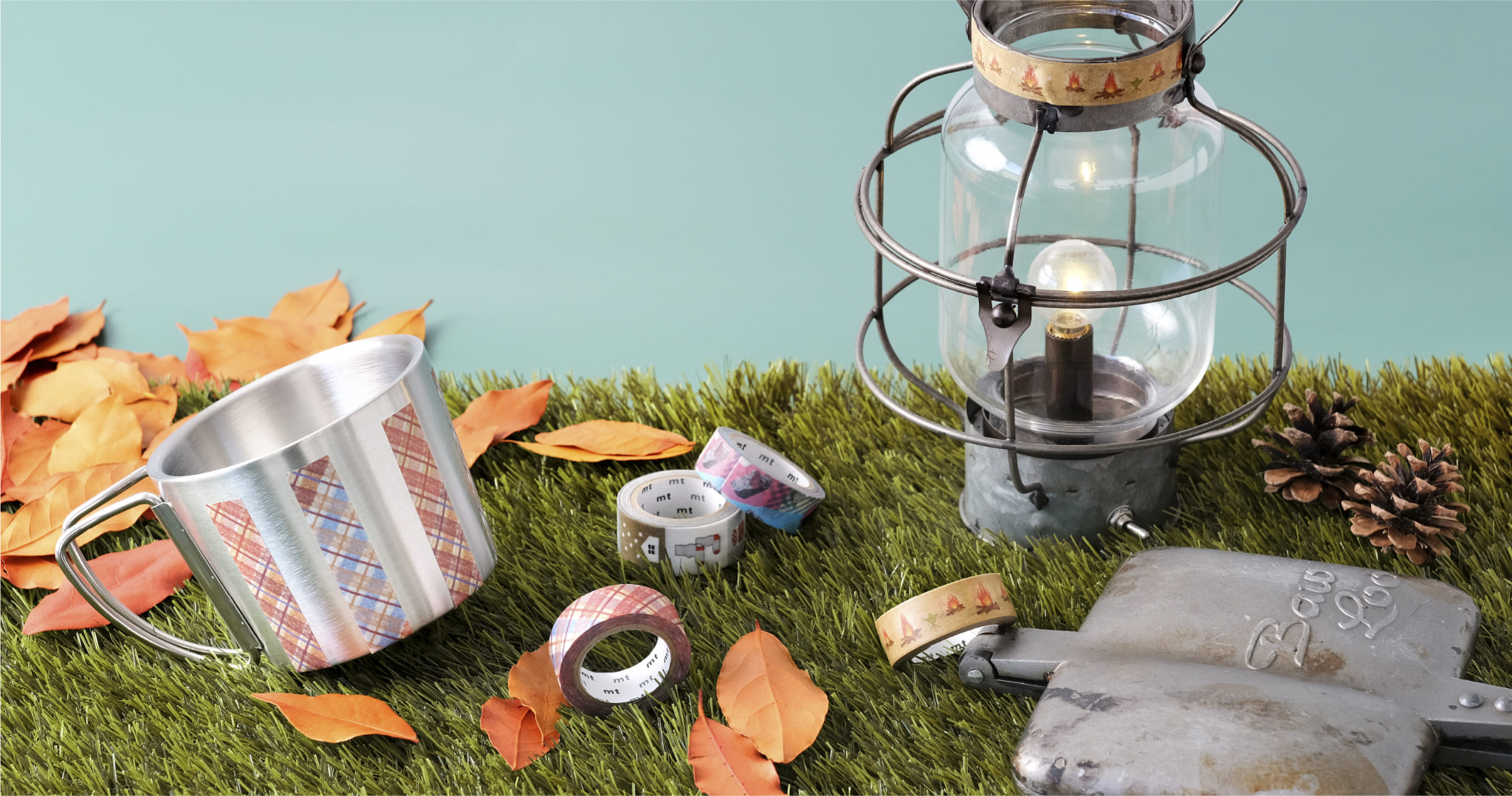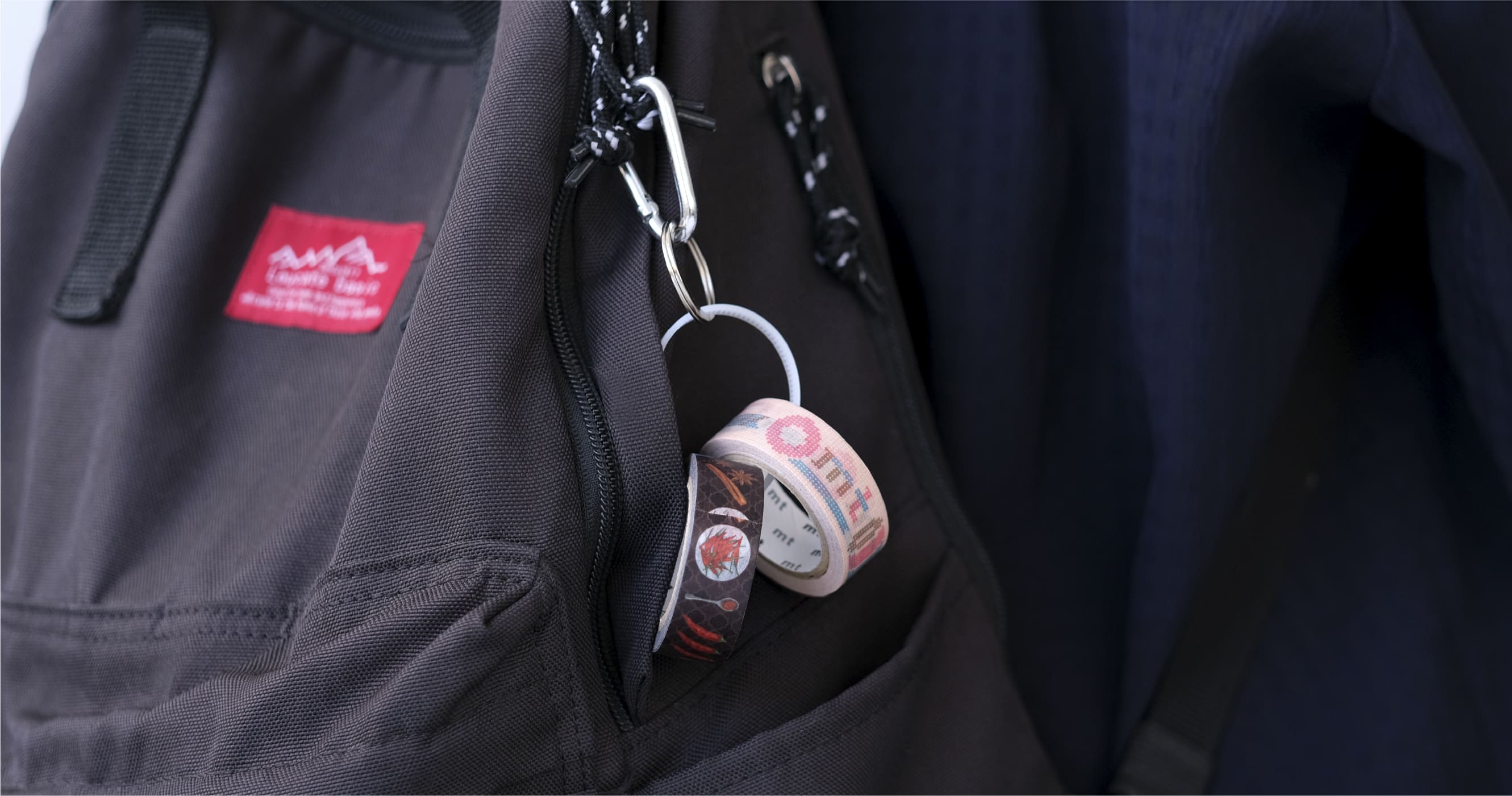 Recommended colours were
selected from mt's great assortment.
According to various scenes,moods and
style,find here our bestseller selection.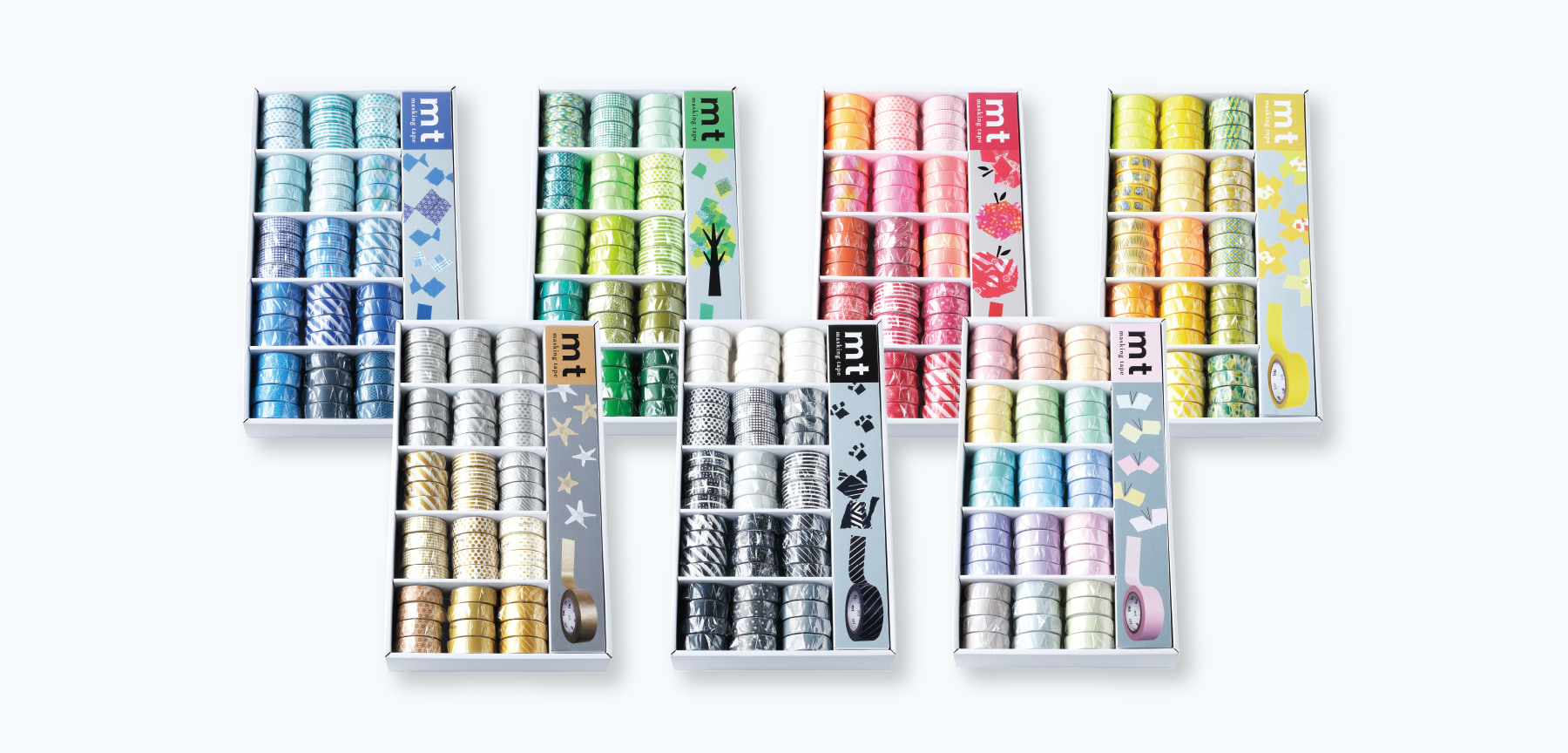 Blue 15colours × 4tapes = 60tapes/set (15mm × 7m)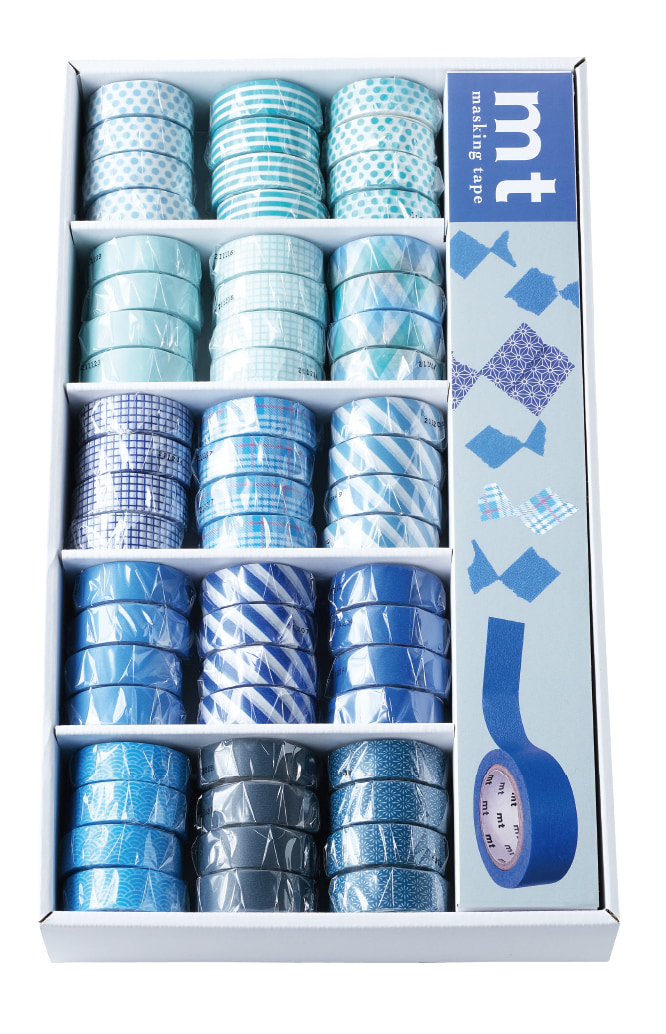 dot ice

border soda

dot soda

baby blue

hougan mint blue

triangle and diamond blue

hougan blueberry

check light blue

stripe grayish sky

blue

stripe blue

ruri

seigaihamon tsuyukusa

aonibi

hanabishi・tomekon
Green 15colours × 4tapes = 60tapes/set (15mm × 7m)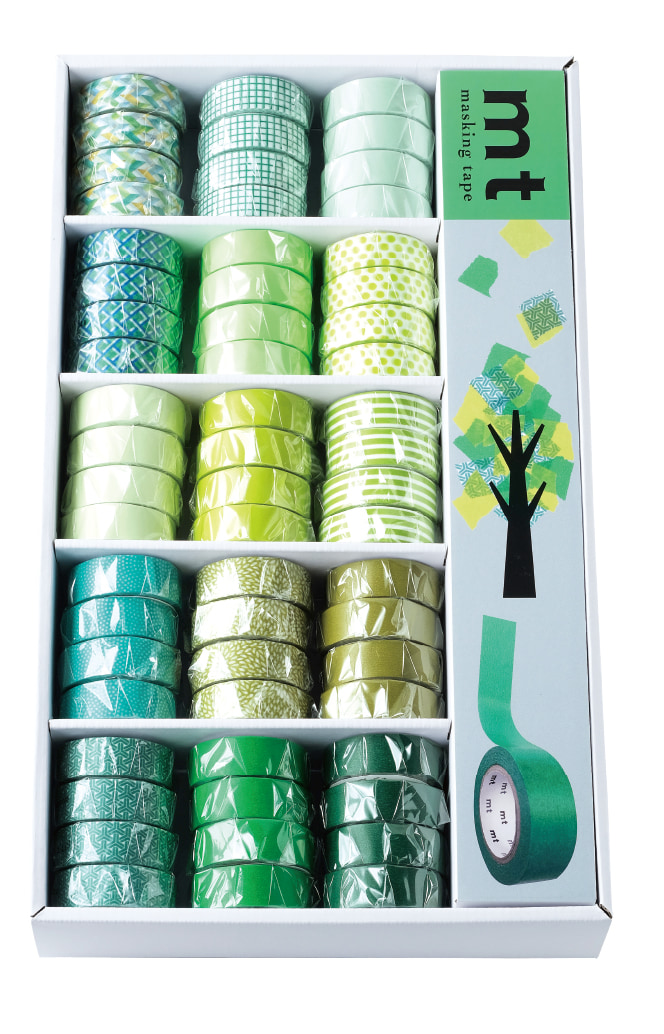 slash green

hougan emerald

pastel ivy

mesh green

shocking green

dot lime

pastel leaf

wakanae

border kiwi

samekomon hisui

mujinagiku hiwa

uguisu

kumikikkou rokushou

green

peacock
Red 15colours × 4tapes = 60tapes/set (15mm × 7m)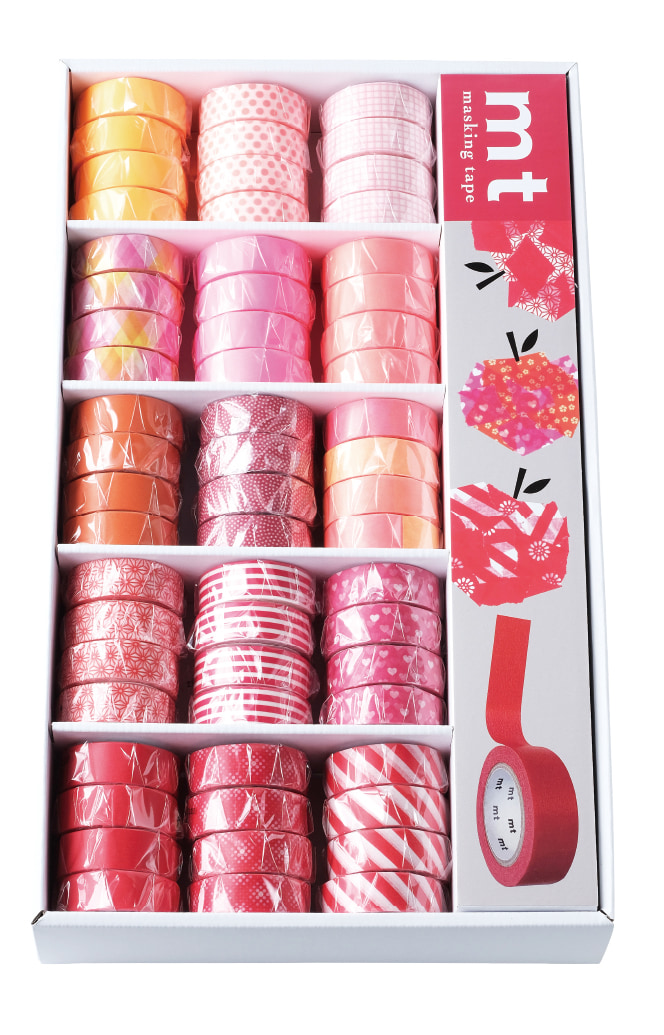 shocking orange

dot shocking red

hougan sakura

triangle and diamond pink

shocking pink

shocking red

ninjin

samekomon outou

fluorescent gradation pink × yellow

asanoha shuaka

border framboise

heart spot

red

fade dot

stripe red
Pastel 15colours × 4tapes = 60tapes/set (15mm × 7m)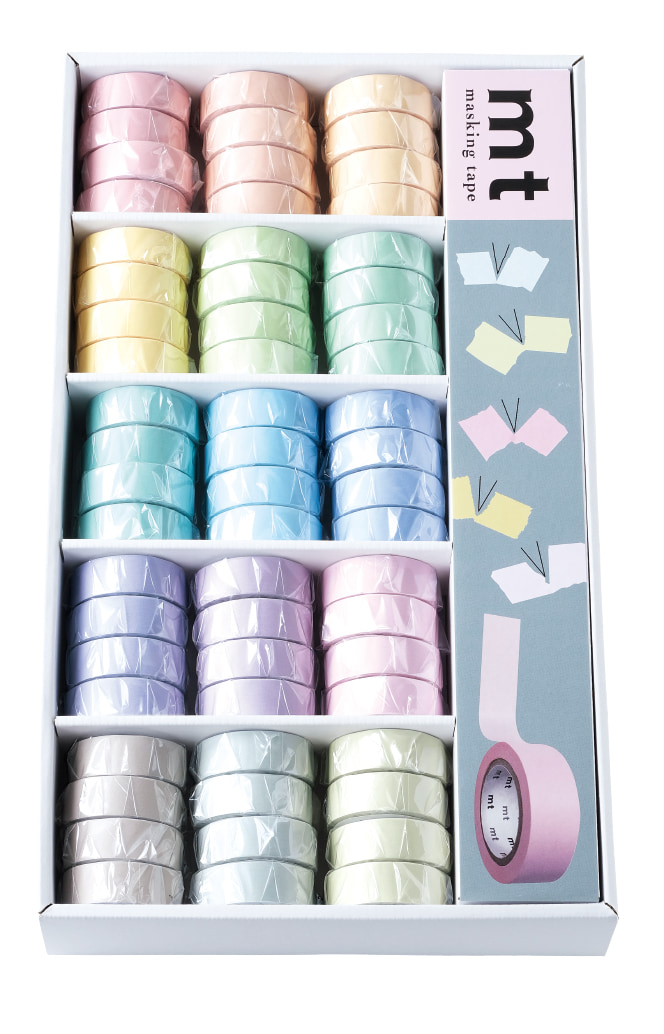 pastel scarlet

pastel carrot

pastel marigold

pastel sunflower

pastel leaf

pastel ivy

pastel turquoise

pastel cyan

pastel ultramarine

pastel lavender

pastel raspberry

pastel rose

pastel cocoa

pastel pearlgray

pastel ivory
Gold and Silver 15colours × 4tapes = 60tapes/set (15mm × 7m)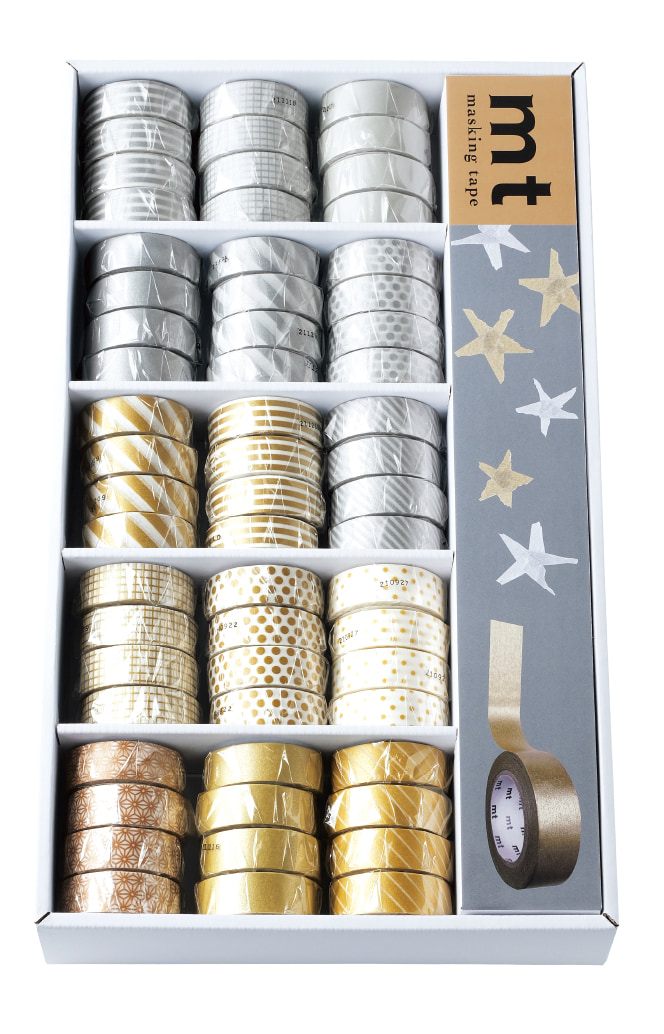 border silver 2

hougan silver 2

pastel pearlgray

silver

stripe silver 2

dot silver

stripe gold 2

border gold 2

stripe silver

hougan gold

dot gold 2

dot S gold

asanoha sinchu

gold

stripe gold
Black and White 15colours × 4tapes = 60tapes/set (15mm × 7m)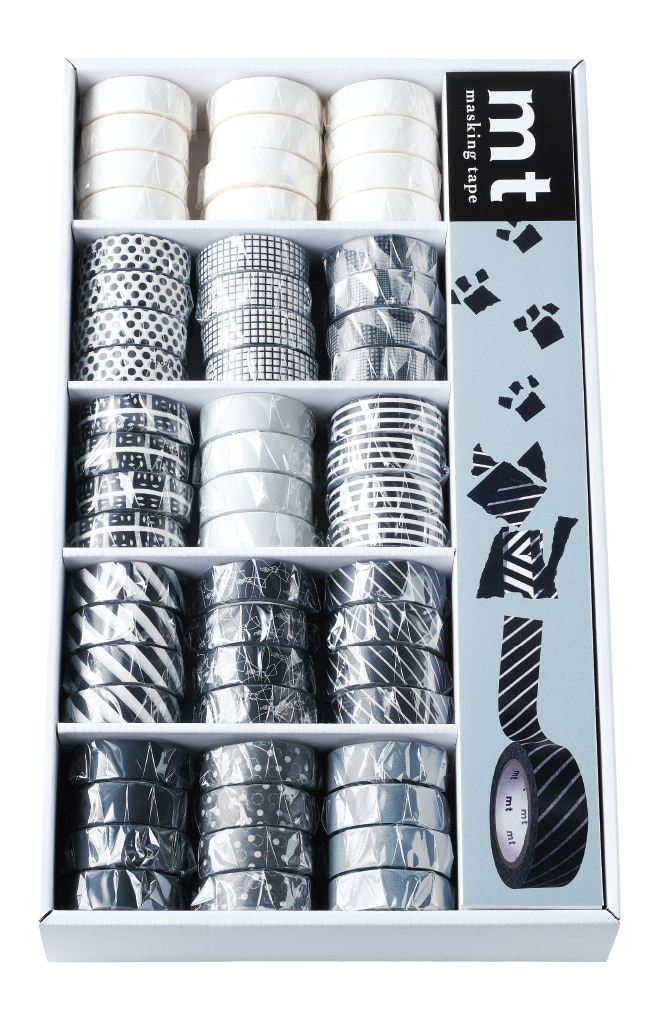 stripe white

matte white

dot white

dot black 2

hougan black

separate check monochrome

Ichiro Yamaguchi leaf

pastel pearlgray

border black

stripe black 2

Ichiro Yamaguchi bird

stripe black

matte black

yukiwa midorinezu

matte gray
Yellow 15colours × 4tapes = 60tapes/set (15mm × 7m)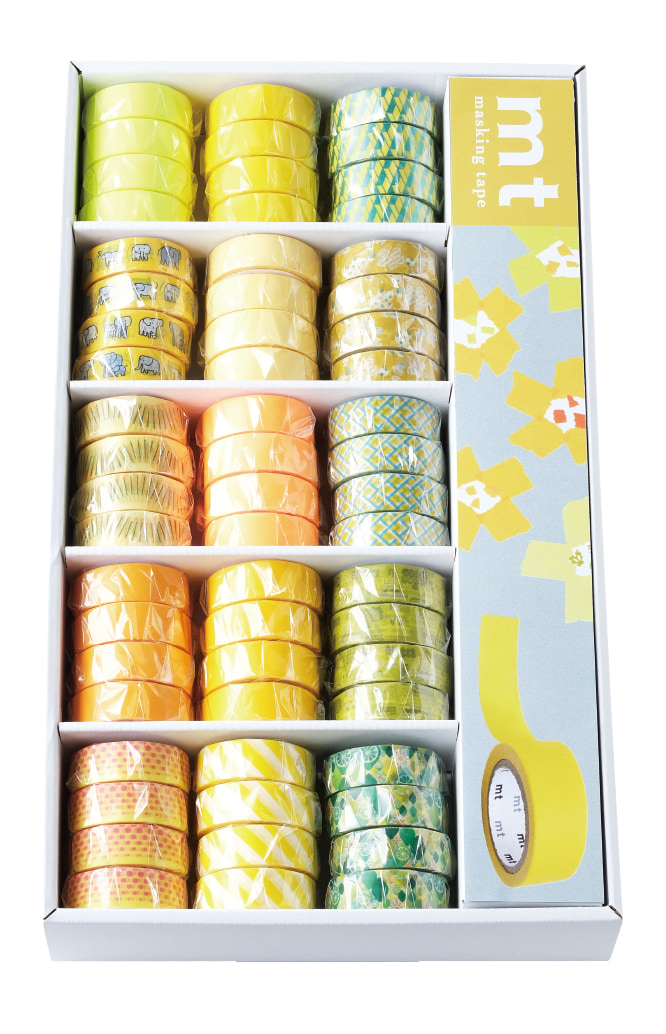 shocking yellow

matte yellow

permanent bellows(High Brightness)

SOU・SOU zou

tamago

SOU・SOU blooming

random wave

shocking orange

mesh yellow

himawari

yellow

OTTAIPNU cake

pop dot yellow

stripe lemon

mt ex citrus